On August 27, Gerresheimer Boleslawiec S.A. celebrates its 70th anniversary in Poland. Founded in 1952, the industrial plant called "Polfa" produced glass vials and ampoules. In 1997 "Polfa" was acquired by the Gerresheimer Group and renamed Gerresheimer Boleslawiec S.A.
"Gerresheimer Boleslawiec has been through a fantastic development over the last 25 years and today we are representing a state-of-the-art production facility. We have established a fundament for export and globalization of our products which is highly appreciated by our international customers," said Niels Düring, Global Executive Vice President.
"We are very proud of our development and with an outstanding team of hardworking and professionally experienced employees we have succeeded in further growing the business," added Marek Miszczak, Plant Director Gerresheimer Boleslawiec S.A. To celebrate this effort the plant has planned an internal celebration on Saturday August, 27, where the employees will participate together with their family.
A brief look back
"Polfa" production of glass vials and ampoules was expanded in 1972 when a department for plastic packaging was established together with medical packaging based on aluminium containers. In 1984 aluminium tubes were also added to the production. During the 1980's different special medical device solutions were added to the production and offered to the market. At that time the company focused primarily on being a strong Polish supplier of a variety of packaging in glass, plastic and aluminium. In 1995 the state-owned company was converted into a joint company and in 1997 Gerresheimer acquired "Polfa". In 2003 it was decided to divide the business into two units, one focusing on glass and one focusing on plastic & aluminium.
Today, the plastic division develops and manufactures ophthalmic, nasal, and parenteral applications.
The glass division develops and manufactures packaging for the pharmaceutical and cosmetics industry from tubular glass type I clear and amber, type II amber and type III clear. The product range includes ampoules, vials and cartridges, which can be delivered both printed and unprinted, and samplers and droppers.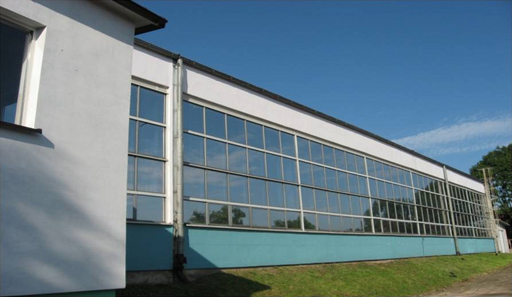 The productions are carried out in class 7 clean rooms for plastics and class 8 clean rooms for glass. They apply the rules of GMP and are certified in accordance with ISO standards.