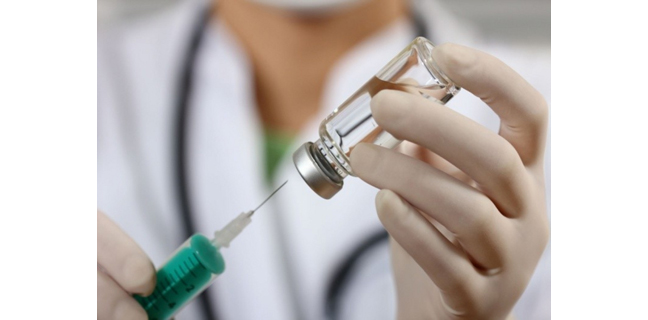 With its Gx Elite and Gx RTF vials, Gerresheimer is presenting two new type I vials made from borosilicate glass at booth 115 at the PDA Annual Meeting March 19 and 20 at the Hilton Stucky Molino, Venice, Italy.
Robert Hayes, Senior Director Innovation and Product Management, will speak about the industry's top challenges related to the Quality of Specialty Pharmaceutical glass packaging and share recent innovation developed by Gerresheimer, introducing Elite Glass products.
"These high-end tubular glass vials made of type I borosilicate glass are our response to increasingly stringent customer demands and expectations on the pharmaceutical market and greater demands for patient safety," said Robert Hayes, Senior Director Innovation and Product Management, in his presentation, emphasizing the extent to which avoiding glass-to-glass contact in the production process can affect the quality of the vials.
Extremely durable and free of cosmetic defects
The Gx Elite vials are the result of a careful product development process spanning several years. The highly shatter-resistant vials are extremely durable and free of cosmetic defects. They also boast an incredibly robust structure, while their resistance to delamination protects the drug inside. Simple handling and a range of packaging options ensure that Gx Elite vials can be supplied for end-to-end use on various filling lines. This cuts costs while improving quality, as countless past and ongoing tests by notable customers have shown.
Intelligent defect recognition
All of Gerresheimer's tubular glass plants that produce vials work with standardized monitoring, inspection and packaging technologies, which essentially comprise the Gx G3 and Gx RHOC systems.
The inspection systems are developed in house and form part of a close-knit testing system that ensures the highest precision and quality assurance in line with the latest standards. Complete with modern HD cameras, the Gx G3 inspection system makes sure that cosmetic defects are identified reliably.
The intelligent software detects and classifies the defects in a few fractions of a second, while the Gx RHOC system ensures dimensional quality with HD matrix cameras and a hypercentric ID camera.
Gx RTF injection vials: two manufacturers – one packaging

The Gx RTF injection vials are made from type I borosilicate glass. They meet all current requirements of the applicable ISO standards and pharmacopoeias (USP and European Pharmacopoeia).
By using the Ompi EZ-fill packaging format, the risk of glass-to-glass contact, which could result in break-ages, cosmetic defects and particle contamination, is minimized.
Gerresheimer's two areas of expertise – the moulding of vials made from tubular glass and the ready-to-fill process for pre-fillable syringes – are combined with recognized Ompi EZ-fill packaging technology for the new Gx RTF vials. The result is vials that are washed, packed in trays or in nests and tubs and sterilized before being delivered to pharmaceutical customers. This enables customers to start filling them straight away without the need for any intermediate process steps.
Flexibility through various packaging configurations
The new product currently exists in the 2R, 6R, and 10R formats for nests and tubs as well as in formats for 4 to 13.5 ml as trays. Further formats will follow. The new packaging solution allows the vials to be used from the development phase of new medications to small or large-scale production. The new injection vials meet the customers' increasing desire for comprehensive solutions.
By establishing a standardized packaging platform for sterile vials, Gerresheimer is fundamentally simplifying the process for the customer.