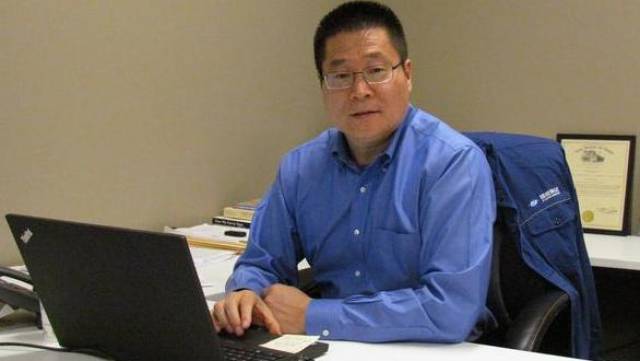 New Fuyao Glass America Inc. president Jeff Daochuan Liu has laid out his priorities for the automotive glass company during several recent interviews.
He intends to instill its China-based parent company's culture in the local business while turning back a $90 million shortfall the company incurred while setting up its $1 billion investment. The company will also set up a profit-sharing plan for employees.
"We have a different business model here," Liu said. "We have unique challenges but I see North America is a market where the company can grow. I see myself as a bridge to helping bring Fuyao's brand to North America."
Fuyao Group Chairman Cho Tak Wong, who believes the North American part of the company will grow to be its most profitable in the coming years, recruited Liu because of his experience in U.S. automotive industry, including a decade working with General Motors building relationships between Asian and North American businesses. The first order of business, Liu said, is to launch the company's last production lines.
The 24 lines in the Moraine plant will produce 4 million units of OEM auto glass and 4.5 million units of after-market glass each year. Once the last of them gets running it will be able to scale quickly, he said. While startup costs have meant it incurred a $90 million loss the past two years, full-scale production and a growing list of customers means it's on track to break even in 2017 and will turn a profit after that.
"My vision is the U.S. market will grow, and fast," Liu said, noting Fuyao overall posted a 25 percent growth in sales in the third quarter, but the U.S. market has potential for new relationships with customers like General Motors. Liu re-emphasized Cho's plan that the company will grow to 5,000 U.S. employees, including 3,000 in Moraine.
Liu's industry experience includes nearly 10 years as a purchasing agent for General Motors, one of auto glass producer Fuyao's most important customers. He said that even though he has recently joined Fuyao, he has long been familiar with the company as a veteran of Chinese industry and manufacturing, and he knows what its customers want.