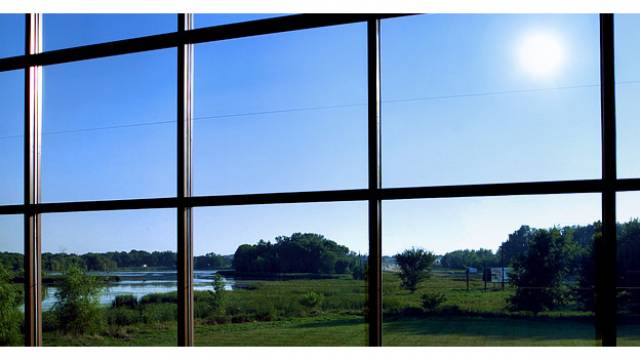 Research and Markets has announced the addition of the "Energy-efficient Windows Market by Glazing Type, Application, End-use Sector, and Region – Global Forecast to 2026" report to their offering.
It is projected that the energy-efficient windows market size will grow from USD 10.12 Billion in 2015 to USD 25.31 Billion by 2026, at an estimated CAGR of 8.6% between 2016 and 2026.
The energy-efficient windows market is expected to witness high growth as a result of increase in adoption of green building standards, trend toward improving energy efficiency, and rise in popularity of heating, ventilation and air conditioning (HVAC) applications. The growth in trend of sustainable construction techniques such as zero energy building, energy-efficient building, and others, growth in construction industry, rapid urbanization and commercialization, and stringent government regulations are some of the other factors influencing the growth of energy-efficient windows market.
The global market for energy-efficient windows is dominated by major players such as
•Anderson Corporation
•Apogee Enterprises, Inc.
•Asahi Glass Co., Ltd.
•Associated Materials LLC
•Atrium Corporation
•BMC Stock Holdings, Inc.
•Builders FirstSource, Inc.
•Central Glass Co. Ltd.
•China Glass Holding Limited
•Deceuninck NV
•Drew Industries Incorporated
•Guardian Industries Corp
•Harvey Building Products
•Inwido AB
•Jeld-Wen Holding, Inc.
•Kolbe & Kolbe Millwork Co., Inc.
•Marvin Windows and Doors
•Masco Corporation
•Nippon Sheet Glass Co. Ltd.
•Pella Corporation
•PGT, Inc.
•Ply Gem Holdings, Inc.
•Saint Gobain S.A.
•SCHOTT AG
•Soft-Lite, LLC
•Turkiye Sise Ve Cam Fabrikalari A.S.
•Ultraframe
•VKR Holding A/S
•Weather Shield Manufacturing Incorporated
•YKK AP, Inc.
For more information about this report visit http://www.researchandmarkets.com/research/rhk56f/energyefficient