When Edgetech I.G. Inc. introduced the silicone-based warm edge spacer system Super Spacer® to the American market in 1989, it was three years before the climate summit in Rio de Janeiro and long before energy-saving technologies and sustainable building became omnipresent topics. Double insulating glazing with low-E coating was the measure of all things in thermal optimization of windows for the mass market in those years.
"Edgetech recognized the importance of energy efficiency as a market driver for window technology at an early stage. The metal-free, silicone-based Super Spacer spacer was a huge milestone and remains one of the leading products in terms of energy performance today," explained Joachim Stoss, Managing Director of Edgetech Europe GmbH and Vice President International Sales at Quanex. "Super Spacer is a major contributor to the Edgetech/ Quanex Group being the world's largest spacer manufacturer by combined sales," Joachim Stoss added.
At the beginning of the new millennium, energy-saving thermal insulation glazing, and premium windows developed into a relevant industry sector, especially in Northern and Central Europe, with corresponding growth potential for Warm Edge. So, it was only logical that Edgetech, now a subsidiary of the Texas-based Quanex Building Products Corporation, opened a sales and distribution office on the European continent in 2004 to complement its production facility in the UK. Initially, a team of three, together with the sales force, looked after the European market from Neuss.
From a central location in North Rhine-Westphalia, the company maintained contact with leading insulating glass manufacturers and expanded its business. Then in 2011 came the next logical step: the establishment of a second production plant in Europe in Heinsberg near Düsseldorf. Today, several Super Spacer® lines run around the clock on the 12,000 square metres site. Due to the steadily growing demand for flexible spacers, on-site capacities are constantly being expanded. Super Spacer® TriSeal™ Premium Plus, the spacer for manual processing, is produced exclusively in Germany for the entire global market.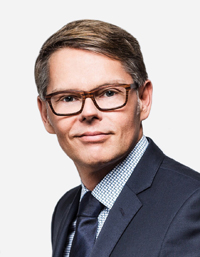 "The potential for our flexible spacer is far from exhausted," explained Johannes von Wenserski, Prokurist of Edgetech Europe GmbH. "Insulating glass production is currently changing at a rapid pace. Automated processes are the new normal. Super Spacer supports the idea of lean manufacturing without sacrificing quality. And modern glass architecture demands the greatest possible individuality as well as flexibility in glass structures, formats and shapes. A whole series of our prestigious projects worldwide would not have been possible without Super Spacer – at least not within the given budget and time frames. We are very proud of this."