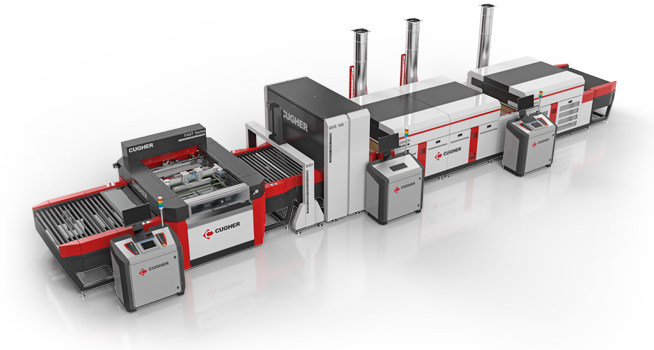 The Fast Series is equipped with many advanced tools to make the operator's job easier and efficient, such as the possibility to set different speeds for squeegee and flood bar, constant pressure of them manageable from the recipe on the operator panel, anti-drip system.
Other key features are the quick and easy frame registration, with micrometric precision on all directions, frame extraction without losing the registers thanks to the pneumatic locking of it, and adjustable height of the printing head up to 500mm from the printing table.
Cugher Fast Machines can reach a cycle time of 6 seconds, it means that they're able to print up to 600 glasses per hour.
The glass model changeover is very quick and easy thanks to the recipe system, Cugher Fast Machines guarantee high speed and high precision.

www.cugher.com