CMS Glass Technology opens the doors to one of the largest events in the glass industry, CMS Glass Technology Live Show, available in live streaming in 8 languages (English, Italian, French, German, Spanish, Portuguese, Russian and Chinese), directly from the CMS Technology Centre in Zogno.

CMS Glass Technology is a leader in the curved and flat glass machining sector with technologically advanced solutions like horizontal or vertical CNC machining centres, cutting tables and waterjet cutting systems. Thanks to tradition and experience, CMS Glass Technology is today a leader in the creation of innovative solutions aimed at the architectural and interior design world.

With the LIVE SHOW, CMS Glass Technology will show all the latest developments in the glass industry, with live demos, talks with experts and in-depth analysis of the main trends of the market.
Live show programme
Presentation of CMS Glass division, with virtual tour of the new CMS Technology Centre, the most advanced in the world for cutting glass.
Live demo on the new vertical CNC machine ypsos: highest productivity for batch one
Live demo on the new 3/4 axes CNC horizontal machine gea: extra grinding quality on shaped glass
Live demo on the waterjet cutting machine Smartline: unlimited glass cutting possibilities, using the power of water
Live talk: automatic processing performance using CMS tool management system
Live talk: CMS Digital systems CMS Connect and CMS Active (Industry 4.0)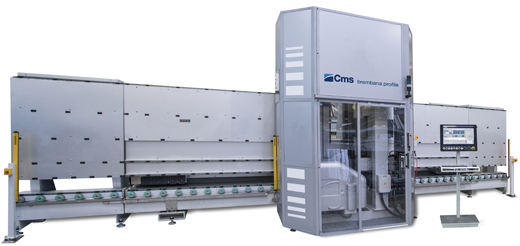 Registration has already started, fill out the form now and guarantee yourself a place up front for the world event of the year!
To sign-up click here.