Ciner Glass' vision is to build a centre of excellence in glass technology which can compete with the best in the world and make a positive contribution to the long-term prosperity of Wales. The hope is that the project can act as a catalyst for the economic regeneration of the Valleys, and Ciner Glass wants to work with Blaenau Gwent Council and the UK and Welsh Governments to make this a reality. There has not been an intention to construct a new glass production facility in Wales and the UK of this size and scale for a generation.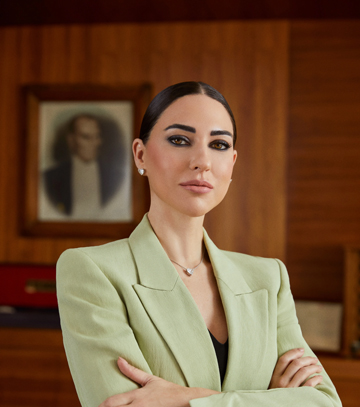 Ciner Glass is committed to working in partnership with the local community to provide opportunities for local people and businesses as well as offer comprehensive training to young people from the area in partnership with local colleges. The company wants to develop the kind of skills and expertise that for decades to come.
This state-of-the-art glass manufacturing facility producing beverage bottles for the UK market will also benefit the environment and reduce the distance that the empty bottles travel. Glass is infinitely recyclable and environmentally friendly. It is a sustainable industry of tomorrow. Ciner Glass intends to use extensive amounts of recycled glass as it uses fewer natural resources and requires less energy. Plans for a new glass production facility will be integrated with the Welsh and UK Government's vision for a sustainable, low-carbon circular economy. The company has already started working with universities in Wales on new production techniques
Ciner Glass is committed to protecting and improving the environment and is developing both short-term and long-term plans to achieve the goal of carbon-neutral production in the Wales. Ciner Glass also wants to play its part in ensuring Wales is an acknowledged global leader in collecting and recycling glass with the highest quality.
In just over a decade, Ciner Glass, a family business headquartered in the UK, has grown to become an industry leader, committed to constant innovation. The company's pioneering technology has created some of the lightest beer bottles in the world, which have reduced their transportation costs and environmental impact.
The existing Turkish operations at the Park Cam plant in Bozuyuk have recently undergone significant expansion, making Ciner Glass Turkey's second-largest producer, producing over three billion bottles a year. As a family-run business, the company is also proud of its reputation as a responsible employer who maintains the highest quality and safety standards.
This development in Wales, Ciner Glass' biggest outside Turkey so far, is part of ambitious plans to increase capacity and expand presence across Europe. Ciner Glass believes this is a market which presents long-term opportunities and significant growth potential. In recent times there has been limited investment in the European glass production sector, particularly in new facilities as distinct from upgrades of existing plants and machinery. Ciner Glass intends to reverse that trend. This investment in Wales demonstrates determination to be one of the world's leading glass producers.