November 14, Ciner Glass hosted a live-stream event from 9 am – UK Time (10am – Central European Time) on Tuesday, where the company unveiled its design and manufacturing plans for the site, which will provide state-of-the-art glass bottles to the European market.
At the presence and with participation of local and national authorities of local authorities and of the ambassador of Turkey to the European Union, Mrs. Didem Ciner, Chair of Ciner Glass, explained the plans of Ciner Glass for the new plant.
The ceremony was concluded by the placement of the first glass bricks by the Didem Ciner, Turgay Ciner, founder of Ciner Glass Group and by other guests.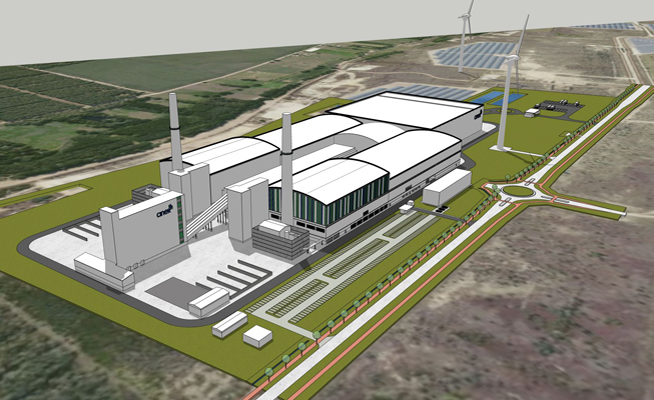 On 2 February 2023, Ciner Glass signed a land transfer agreement for 240,000 square metres at Kristalpark III in Lommel, Belgium. After having obtained the necessary permits, this constituted the next step in the further development of Ciner Glass' ambitious project for Lommel.
With this agreement, Ciner Glass finalized the purchase process that started in 2021 and acquired the full right to use the land previously owned by LRM. This will enable the glass bottle manufacturer to move forward with its plans to build a state-of-the-art facility in Lommel.
The long and rich tradition of glass production in Limburg, combined with the availability of silica sand – the perfect raw material for high-quality glass – and recycled glass, makes Lommel an obvious choice for expanding Ciner Glass. This allows the company to produce sustainable high-quality glass and complete the glass cycle in Belgium. The site is also relatively close to the port of Antwerp and offers easy access by road, rail and waterway.