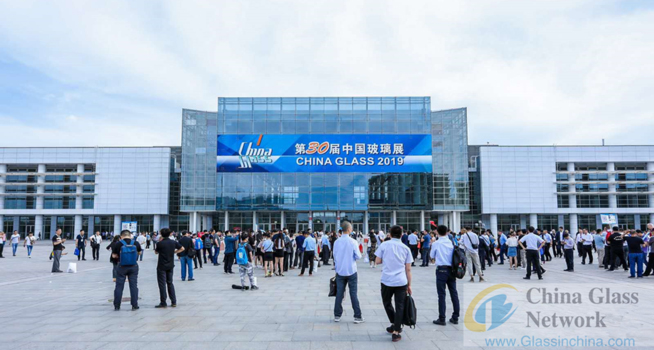 The 30th China International Glass Industrial Technical Exhibition was held from May 22 to 25 at New China International Exhibition Center in Beijing, China. It showed flat glass production and manufacturing, glass products application, technical glass, glass deep processing equipment, raw materials, refractories and other categories, relying on the exhibition platform to share industry information, promote industrial integration and contribute to the transformation and improvement of the glass industry.
More than 900 enterprises attending the exhibition
With the overall upward trend of the glass industry, China Glass Exhibition has once again become the focus of the industry in 2019. The exhibition used all eight pavilions of the China International Exhibition Center, with a display scale of 106,800 square meters. 904 enterprises from 28 countries, including China, the United States, Germany, the United Kingdom, France, Italy and Japan, participated in the event, of which 240 were foreign manufacturers.
As a professional exhibition in the global glass industry, and the largest event in 2019, the China Glass Exhibition has always presented development results of the global glass industry from a professional and international perspective.
E1 Pavilion and the eastern part of E2 Pavilion served as international exhibition areas, bringing together three major national exhibitors in Germany, Italy and the United States, as well as many mainstream brands in the global glass industry, and the E3 Pavilion and in the west of E2 Pavilion hosted the flat glass manufacturers and the large-scale comprehensive glass equipment manufacturers. W1 Pavilion focused on grinding tools, decorative glass, abrasive, accessories, hardware and other fields. Meanwhile, E4 Pavilion, W2 Pavilion, W3 Pavilion and W4 Pavilion served glass production and deep processing equipment manufacturers and other fields.
A view of some big exhibitors' booths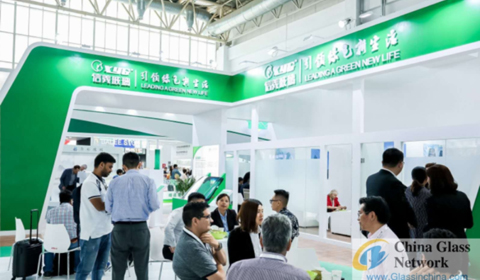 Some new innovative products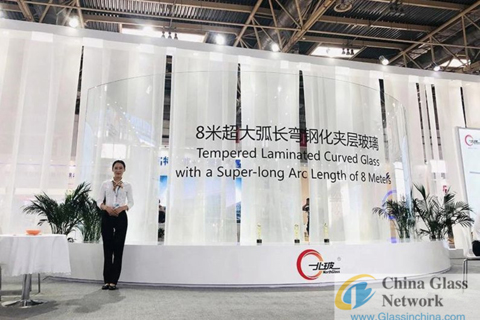 China Glass Network has been providing services to domestic and international glass companies and building a stable, safe and efficient communication channel for many years. Collecting and optimizing all resources in China, they have devoted themselves to offering a reliable platform, constructing a whole-chain resource biosphere for facilitating sustainable development in the Chinese glass industry and assisting Chinese companies to enter into the world stage.