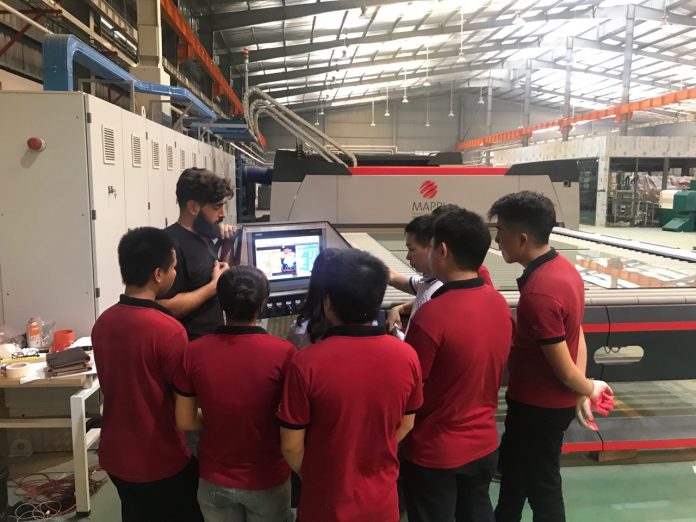 Skyscrapers and their glass façades represent a characteristic element of every metropolis, an universal sign of modernity and constructive excellence. They also represent the most difficult challenge for those who work with glass as they require the ability to produce and assemble large flat glass panes without the slightest defect.
CAG, a company based in Vietnam, in 15 years has become a leader in the design and manufacture of glass façades, not only in Vietnam but in much of South East Asia. Such a success is the result of the desire to continuously improve, both in the skills of the people and in the systems. And that's why today CAG has equipped itself with a very modern Mappi ATS 4.0 tempering furnace.

"The furnace we chose convinced us with its flexibility, ease of use, excellent tempering glass, and extremely low energy consumption. All this thanks to the use of extremely refined technologies," said Dao Cong Duy – CAG's General Director. "CAG is a company that never tires of growing and improving, Mappi has been close to us, as a partner rather than as a supplier, they perfectly understood our needs and gave us the tool we were waiting for: an ATS 4.0 tempering furnace 2500×4200."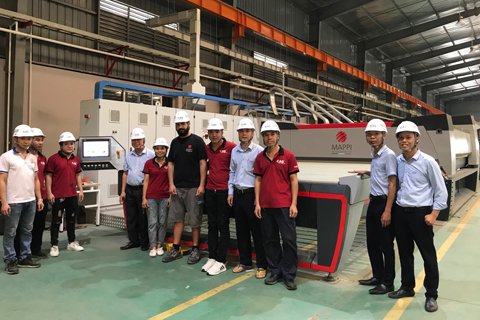 The strength of Mappi tempering furnaces has always been the use of exclusive solutions for temperature management, slab handling and optimization of glass handling, all operations capable of making the difference, every day.
The ability to collect and prepare for processing a large amount of data that allow the entrepreneur to make increasingly accurate and efficient choices is a further reason the prefer Mappi.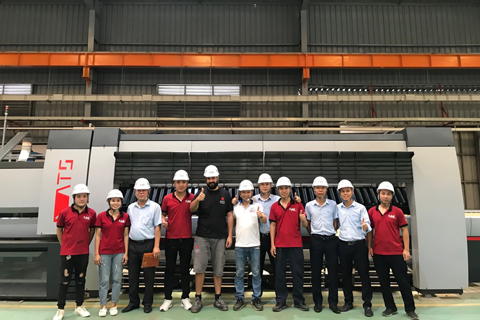 "We chose Mappi because we want to offer our customers products and services that make the difference. When we make the commitment to build a Ministry, an Airport or a Business Center, we put our reputation at stake. Mappi enables us to strengthen our reputation and that of our customers."