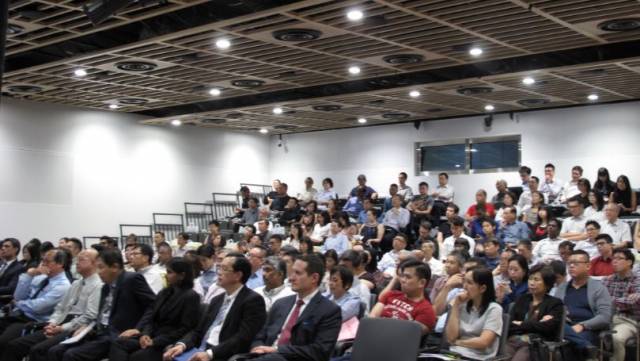 Using glass is one of the biggest trends in modern architecture today. It is a symbol of the modern world, with newer buildings consistently featuring glass on their facades.
However, are we fully equipped with the proper knowledge when it comes to glass as a building material? Singapore Safety Glass, together with four other glass industry experts from Bystronic, NSG Group, Kuraray and Pleotint shared on glass as a building material in today's market at the recent Building with Glass: Aesthetics and Functions Seminar 2016.
Many of the attendees (mostly architects) said theyfound the seminar to be very informative and useful. A product showcase also took place outside the auditorium, where guests could learn more about the different glass products used in buildings these days.
Speakers included:
Mr Stephen Weidner, NSG Group
Mr Mak Kwan Hoong, Bystronic
Mr Gary Lee, Singapore Safety Glass
Dr Harlan Byker, Pleotint
Mr Christoph Troska, Kuraray