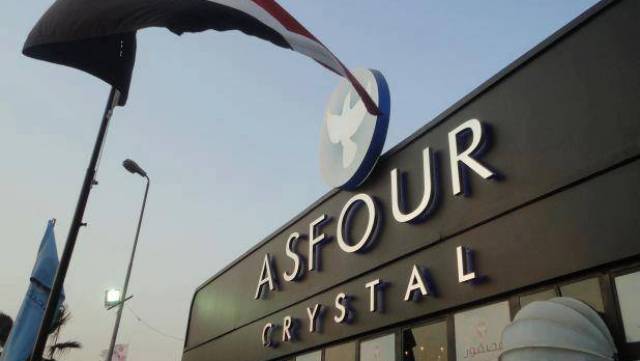 Egypt's crystal manufacturer Asfour Crystal has become the country's largest glass exporter, with 223.5 million Egyptian pounds (US$25 million) equalling 26 percent of Egypt's glass exports.
According to a recent report issued by the Chemical and Fertilizers Export Council, Egypt's exports of glass products declined by 13 percent in 2015 to register 1 billion Egyptian pounds versus 1.2 billion pounds in 2014.
The report said that ten companies have 80.8 percent of the total exports, totalling an estimated 852.1 million pounds.
After Asfour Crystal, Misr Glass Manufacturing Company was the second largest exporter with exports estimated at 189.6 million pounds.
The third was Misr Cafe Glass Company whose exports reached 83.1 million pounds, followed by New City Glass Group with exports worth around 80.9 million pounds, and then Cedar Glass company with exports worth around 60 million pounds.
The report showed that Sudan captured 23 percent of Egyptian glass exports with exports of 185.5 million followed by Lebanon (106.5 million pounds), Saudi Arabia (97.7 million pounds), and China (80.9 million pounds).