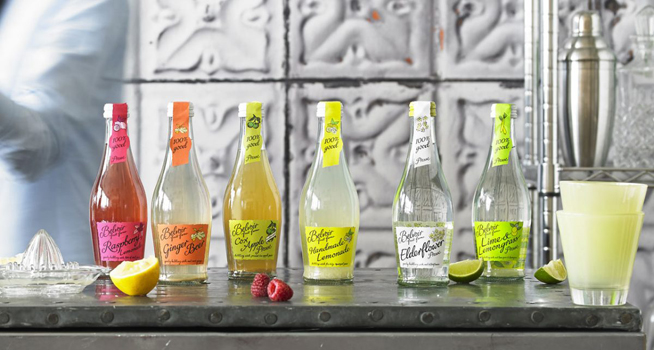 Belvoir Fruit Farms has recently added two new expressions to its ready-to-drink Pressé range – Pink Lady Sparkling Apple Juice and Lime & Soda.
These latest additions are available in 250ml bottles and 750ml sharing bottles, both being manufactured in white flint glass which has a recycled content of over 50 percent. To achieve this, the company sources cullet from bottle banks and kerbside collection schemes throughout the UK. The glass can then be infinitely recycled without any deterioration in the quality of the product.
The Pink Lady Sparkling Apple Juice is created by blending both clear and cloudy apple juices from Pink Lady apples, along with a dash of elderberry juice. The second variant to join the Belvoir portfolio is a 100 percent natural Lime & Soda, which combines freshly squeezed lime juice and a touch of lemon.