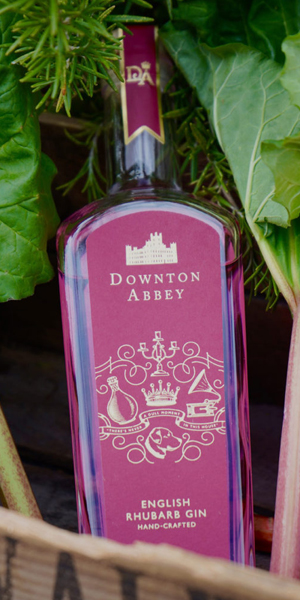 Allied Glass prides itself on having an inspiring choice of general sale containers available in a wide range of shapes, sizes and colours which are readily available to give brands the perfect high quality, flexible off the shelf option.
A perfect example is the newly launched Downton Abbey English Rhubarb Gin, bottled in the elegant Brunel bottle which is characterised by its gently sloping shoulders and tapered square shape, which when labelled or decorated, is perfect for a spirit which sits within the premium market.
Downton Abbey English Rhubarb Gin is produced by Harrogate Tipple in Yorkshire, a brand-new gin it has been hand distilled by Tom Nichol and his team on the estate grounds of the 750-year old Ripley Castle.
Distinctly sprightly and decidedly different, Downton Abbey English Rhubarb Gin is a vibrantly pink coloured gin created in small hand-bottled batches using only the finest botanicals and Harrogate spring water from North Yorkshire in the heart of 'Downton Abbey Country'. Fresh English rhubarb, hand-picked from the resplendent 750-year old gardens of the historic and beautiful Ripley Castle estate, is cut with the fresh bitter sweetness of limes and pungent ginger root from the Victorian Hothouse before being melded with English rose water.