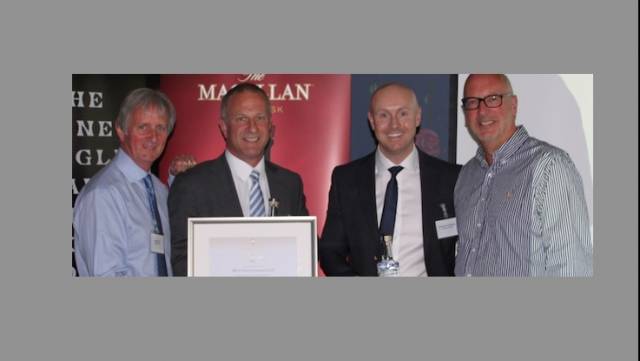 Allied Glass is one of the UK's leading manufacturers of premium glass packaging, providing Edrington with innovative solutions for a range of global spirit brands.
The Edrington Group, international maker of iconic Scotch whiskies and other premium spirits recently awarded Allied Glass gold in their 2015 Packaging Supplier of the Year Awards.
The awards, now in their tenth consecutive year, are based on a combination of criteria including technical support, on-time delivery, service, quality, cost and account management, each one recognising the work every supplier has delivered to Edrington worldwide, Philip Morris Allied's Sales and Marketing Director, says:
"This is a tremendous achievement for Allied Glass, we have now been awarded gold for three of the past four years and to receive gold once again is truly a great accomplishment. The award acknowledges the hard work and effort put in to our service delivery and quality control by all our staff."
Edrington, one of the largest companies in the Scotch whisky industry was founded in 1861 and produces many of the world's best-known single malt and blended Scotch whisky brands including The Macallan and The Famous Grouse.