The use of industrial gases in the glass industry is an important part of production. In this article, we take a look at Air Products and its recent developments in terms of technology – of course – but also how it helps glassmakers improve product quality, and achieve overall process optimization.
| | |
| --- | --- |
| | |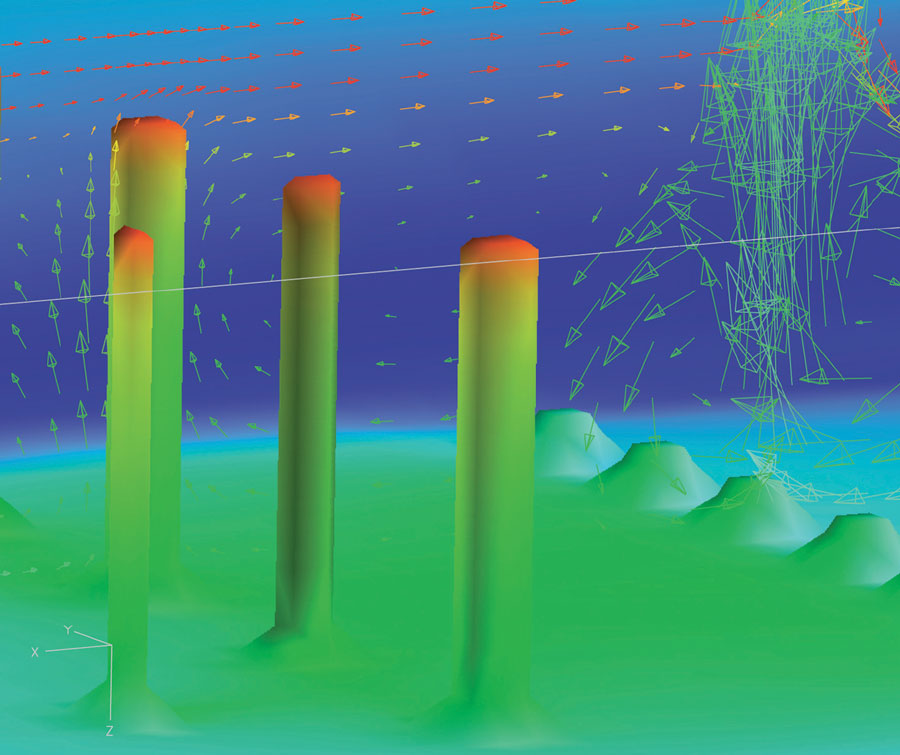 Air Products is a world-leading Industrial Gases company in operation for over 75 years. The Company provides industrial gases and related equipment to dozens of industries, including refining, chemical, metals, electronics, manufacturing, and food and beverage. Air Products is also the world's leading supplier of liquefied natural gas process technology and equipment.
The Company had fiscal 2018 sales of USD 8.9 billion from operations in 50 countries and has a current market capitalization of about USD 35 billion. Approximately 16,000 employees from diverse backgrounds are driven by Air Products' higher purpose to create innovative solutions that benefit the environment, enhance sustainability and address the challenges facing customers, communities, and the world.
Company Businesses
Air Products reported fiscal 2017 results under five segments:
Industrial Gases – Americas
Industrial Gases – EMEA (Europe, Middle East, and Africa)
Industrial Gases – Asia
Industrial Gases – Global
Corporate and other
Regional Industrial Gases
The regional Industrial Gases (Americas, EMEA, and Asia) segments produce and sell atmospheric gases such as oxygen, nitrogen, and argon (primarily recovered by the cryogenic distillation of air) and process gases such as hydrogen, carbon monoxide, helium, syngas, and specialty gases. Air Products supplies gases to customers in many industries, including metals, glass, chemical processing, energy production and refining, food processing, metallurgical industries, medical, and general manufacturing.
Innovation and technology
Air Products focussed on delivering excellent products and service to its customers, and is committed to providing them with the right innovations and solutions to make its own processes to increase efficiency and reduce environmental impact.
Air Products' Application Technology Teams, located in the United States, Europe and Asia, focus on new value creation for customers through technology, equipment, and process solutions. The company's sustainable approach helps customers improve productivity, product quality or cost, while enabling them to reduce dependence on hazardous materials or meet stringent environmental regulations. The regional teams collaborate closely on new application development that allows technologies developed in one region to be implemented across other geographies.
One of the recent successes is the Cleanfire® HRx™ Oxy-fuel Burner, a unique burner for the glass industry that enables ultra-low NOx, high efficiency and foam reduction for improved glass quality. Successful trials were completed in the United States, UK, France and Korea, and additional trials are planned.
Proven modelling consulting services for the glass industry
In today's competitive environment, glass manufacturers look for ways to increase yields and profits, improve product quality, and achieve overall process optimization. That's a difficult task. The trial and error approach to operational changes subjects the production process to great risk and costly mistakes. Air Products' proven modelling consulting services enable to evaluate and investigate ways to increase productivity and cut costs without this risk. The company's modelling studies provide studies provide quick, validated results and recommendations.
Air Products' glass modelling offering consists of Combustion Space and Glass Melt.
Combustion Space
Combustion Space Modelling offers the following:
Unrestricted burner placement
Change and evaluate different fuel and/or oxidant profiles
Vary number and position of exhaust flues
Predict trends for NOx and glass volatiles concentrations
The Combustion Space Model is useful for displaying flows, temperatures, and species concentrations for various furnace configurations. It enables a glassmaker to determine the appropriate number, size, and position of burners as well as the best fuel distribution to achieve optimal furnace efficiency.
Glass Melt
Air Products' Glass Melt Model provides operational impact for:
Location of batch glazing and subsequent melt-out position
Quantity/location of electric boosting
Quantity/location of forced air bubbling
Amount/location of mechanical stirring
The Glass Melt Model evaluates changes in furnace design and operating parameters. It can also help to understand melting operation by providing glass flow and temperature fields; residence time distribution (including minimum and mean); melting and fining indices (indications of melting and fining capability); glass redox concentrations; and particle tracking, including critical flow path.
AP Coupled Combustion Space/Glass Melt Simulation
Used together, Air Products' Coupled Combustion Space/Glass Melt Model provides more accurate prediction of the effect of changes made within the furnace than either of the two models run independently. When the two models are used together, boundary conditions at the glass surface interface are not simplified, a necessary requirement when either model is used alone.
Air Products' glass modelling services
Air Products' modelling team – composed of dedicated people with greater than 20 years of combined Ph.D.-level modelling experience – works closely with company's experts to understand current operations, proposing process implementations and other needs. Air Products works closely with staff to collect the data necessary to construct a model. This step is crucial to setting up effective models that properly evaluate the current and proposed operations.
Once the model is complete, the Air Products team applies its knowledge to interpret the results, draw conclusions, and make recommendations. Confidentiality is maintained under appropriate terms.
Modelling examples
Air Products has performed modelling services for glass manufacturers worldwide, and across all of the major glass segments. The above is a sampling of significant, measurable benefits that Air Products' modelling has provided glass customers.


Air Products and Chemicals Inc.
www.airproducts.com