The Belgian Prize for Energy and the Environment is awarded to those who thanks to their achievement and creativity contribute towards saving the planet.
Produced in the company's Lodelinsart plant (Belgium), Fineo has thermal insulation performance equal to that of triple glazing, and even better in terms of acoustic insulation. But its thickness (less than 1 cm) is a fifth to a quarter that of triple glazing units of the same dimensions, while its weight is one third lighter. The thinness of the vacuum glass additionally gives it better light transmission. Finally its aesthetic finishing is unrivalled on the market.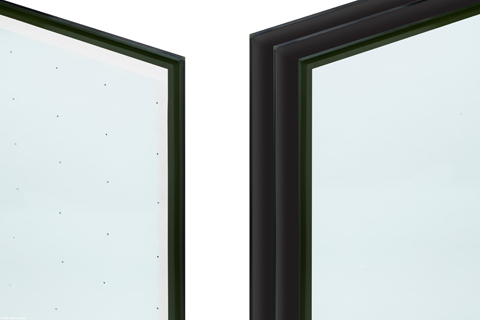 The product, which can be combined with other types of AGC multifunctional glass (solar control glass, safety glass, acoustic insulation glass, etc.), is intended both for new construction (residential and service sector) and for renovation projects. The latter in particular represents a large potential market in Europe.
According to Serge Martin, New Business Development Manager at AGC Glass Europe, "This award recognises a new product that opens the way to a future generation of ultra-high-performance windows, either new or replacement, at an affordable cost, because it can be fitted into existing window frames to replace obsolete glazing with today's most effective glass solution."