ToughGlaze Ltd supplies high quality and cost effective glass for balustrades and partitions, the company also specialises in the sale of architectural glass with digital printing and various types of mesh and wire inserts. ToughGlaze Ltd is a subsidiary of the TG Group alongside Crystal Units Ltd and Bespoke Architectural Glass Ltd and was founded by Ashok Varsani, Bharat Varsani Vipul Vora.
The experience and know-how of Ashok Varsani in the field of mechanical engineering enabled the TG Group to perfectly adapt its machinery to the product portfolio and to generate an efficient production process.
Bharat Varsani has been working in the glass industry for over 30 years and embodies the ethos of the Group, as a visionary in terms of innovations and trends in the market, he has developed the tailor-made architectural glass, focusing on the special processes and advanced technology of the architectural market.
Successful together now and in the future
ToughGlaze acquired its first LiSEC machine in 2000 and now owns two LiSEC KSLs – one with LiSEC KSV – and the LiSEC laminated glass line CMI.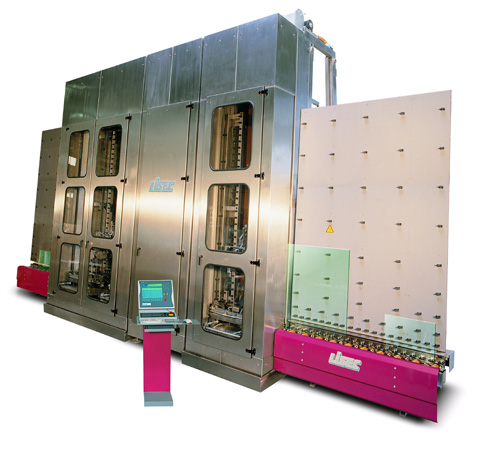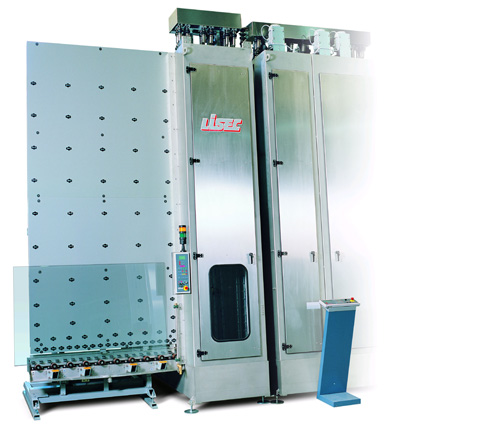 Bhavik Varsani, Managing Director of ToughGlaze, is more than satisfied with the cooperation, "The service and quality delivered by LiSEC is always first class. We feel very well looked after." LiSEC is helping ToughGlaze to reduce its operating costs, increase its production efficiency and extend its competitive advantage. According to Bhavik Varsani, it is the service support and quality of the machines that sets LiSEC apart from the competition. The company will continue to rely on LiSEC in the future.
"My strategy is to focus on optimizing operations with more LiSEC machines. Here I would like to focus on automation," said Bhavik Varsani. Right now they are installing a LiSEC GPS.prod production control software system to increase automation in the business.
ToughGlaze and LiSEC in COVID-19 times
Due to the Covid 19 crisis, ToughGlaze was closed for over 3 weeks. To protect all employees in the best possible way, various security measures were taken. Everybody was equipped with personal protective equipment. The machine operators work – where possible – with a safety distance of two meters. In addition, the lunch break was staggered so that not too many people are sitting in a canteen. A lighting system has been introduced in the toilets so that when someone is in the rooms a light remains on and no one is allowed in until it is switched off. This works with the help of a sensor.
Bhavik Varsani is very satisfied with LiSEC's support during this time. The advantages of digitalization and online communication cannot be denied during the last weeks, "There is always someone available who can solve our technical problems. I think that LiSEC is doing a great job so far."
Roger Hafenscherer, LiSEC Head of Business-Unit Service, also draws a positive conclusion, "The COVID-19 crisis has presented us all with new challenges, which of course also affect the service area of a machine manufacturer. During this time, products such as the LiSEC.eye, with which problems on the machines can be solved online and via video function, are an optimal aid, with which no man is needed on site in the first step or repairs can be carried out independently. The cooperation with ToughGlaze has also worked very well during the COVID-19 crisis – also due to the good personal contact. The honest, direct dialogue with this customer helps us to become better."