We are very proud that at an incredible 900 tonnes per day, Encirc is building what is the largest container glass furnace in the world, at our plant in Cheshire, UK.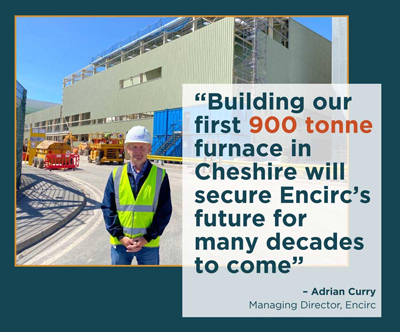 This significant investment in our industry's future will include an extension to the existing facility and a substantial increase to our glass manufacturing capability. Included will be the world's first Industry 4.0 production line, giving us unparalleled versatility and flexibility in container glass making.
The ground-breaking Bucher Emhart Glass end to end 12-section quad gob line will set the standard as we embrace machine learning combined with agility in manufacturing.
The period ahead is looking like the most exciting in our history, as we raise the bar in glassmaking and meet market demand!