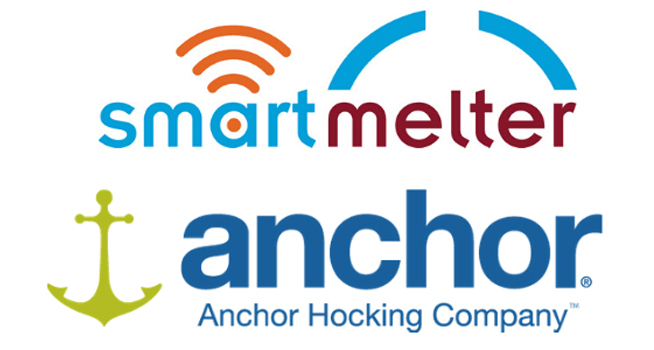 The data from SmartMelter® monitoring allowed the company to dedicate resources to other projects by operating the furnace eleven months longer than initially planned. When the furnace was drained for repairs, data from the SmartMelter® report was validated.
"SmartMelter® data gave us the confidence to push the furnace rebuild into 2019 so that we could prioritize our spending," said Bob Ryder, Senior Director of Engineering at Anchor Hocking. He explained, "Without this information, we couldn't be certain about the risk involved with that decision."
The SmartMelter® team inspected the Monaca furnace in June 2018, when the original repair was scheduled. However, the first inspection showed that the furnace was not in critical need of repair, and regular monitoring could extend the furnace campaign.
Based on this information, the company decided to delay the repair in order to meet two goals. First, they required additional time to build inventory prior to shut-down in order to better bridge the repair and meet customer needs. Second, the company wanted to allocate 2018 capital expenditures toward other projects.
The furnace was drained and repaired in May 2019, eleven months after the original repair date. When the furnace was examined, SmartMelter®'s assessment was shown to be accurate.
"SmartMelter® is making it easier for furnace managers and finance teams to agree on maintenance decisions," said Yakup Bayram, CEO of PaneraTech, developer of SmartMelter®. He added, "This is the perfect example of a decision that might have caused tension between decision-makers who have different goals. However, the deterministic data that we were able to provide eliminated that tension and made the decision simple."
For more information on SmartMelter®, visit smartmelter.com.