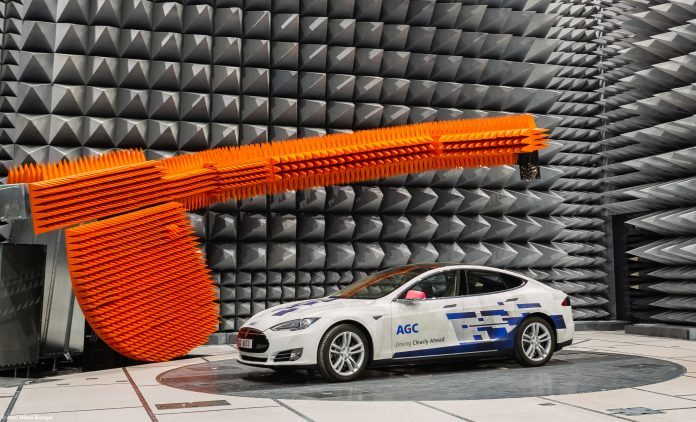 The Minister-President of Wallonia, Willy Borsus, 15 March inaugurated two anechoic chambers at the AGC Technovation Centre (R&D Centre) in Gosselies (Charleroi, Belgium), in a ceremony attended by numerous personalities from the worlds of politics and industry together with representatives of the press. The new facility will be used for developing and testing AGC technology for windows with built-in antennae, in response to the growing demand for connectivity.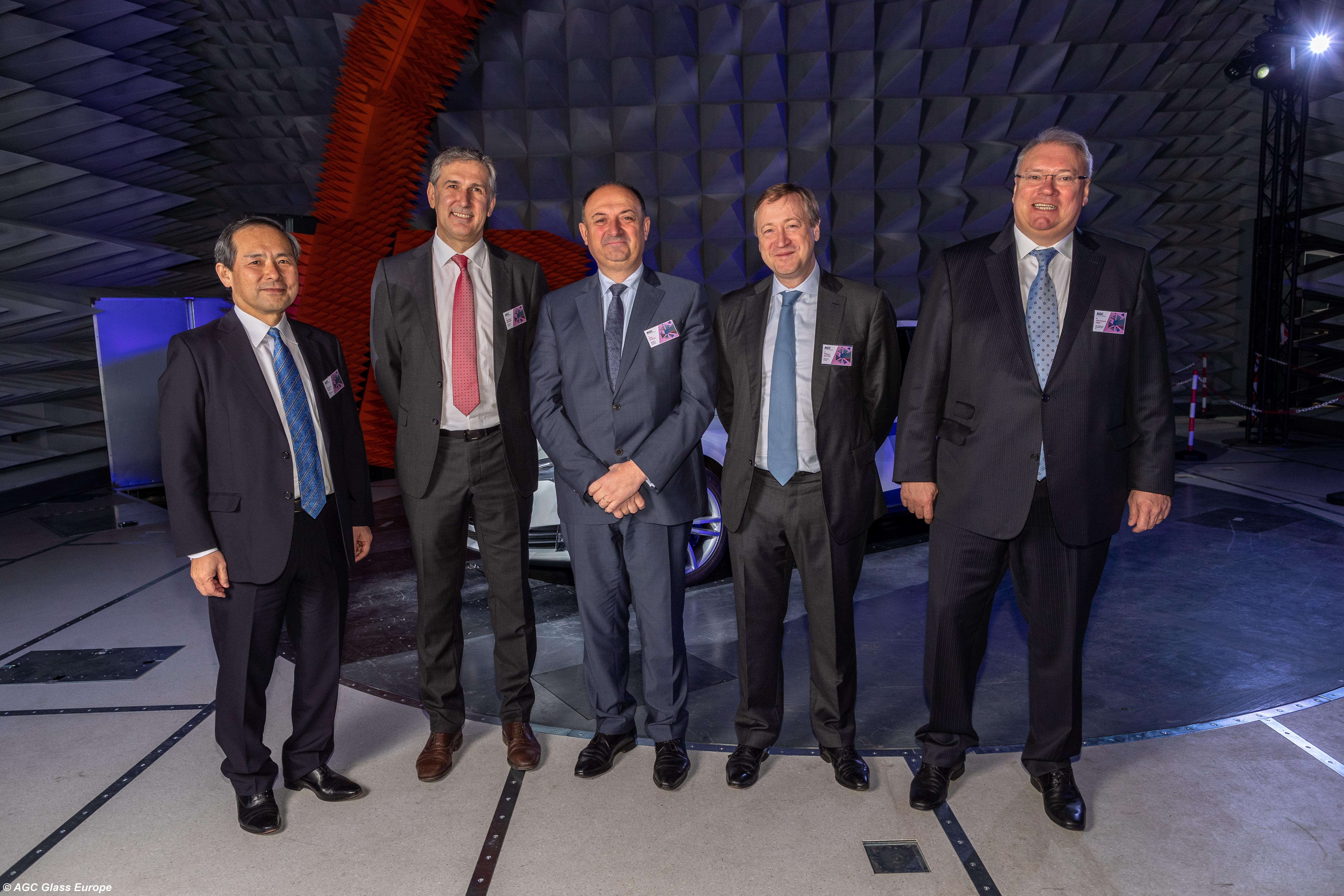 The walls of the chambers are covered by material that absorbs electromagnetic radiation and prevents it from bouncing back off the walls (hence "anechoic"). The large chambers hold all the necessary equipment used to measure the transmission and reception of electromagnetic waves, for communication between vehicles, between vehicles and their surroundings, and through the windows of buildings. This will become increasingly necessary in the future with the emergence of 5G and self-driving vehicles.
The investment of around 10 million EUR, with support from the Walloon government, will also serve as a technology platform for various players involved in the challenge of connectivity in Wallonia, including the public authorities together with various industries such as transport, construction, telecommunication, etc. The new facility will create around 20 jobs.