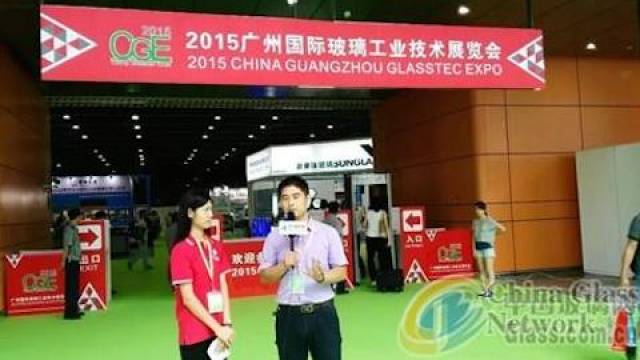 China Guangzhou Glasstec Expo will be held from 28th – 30th August, 2017 in Pazhou, Guangzhou, China.
The 2016 edition of China Guangzhou Glasstec Expo, the largest glass industry fair held in South China, saw 17,524 professional visitors and buyers attending the fair, including 8,891 buyers from Guangdong Province, 7,042 from other provinces and 1,591 overseas buyers.
According to organisers, China Guangzhou Glasstec Expo brought many business opportunities for the internationalization of leading technology companies and specialization of small and medium-sized enterprises. There were more than 3,000 kinds of new equipment and material of the glass industry showing their new appearance at the fair. Exhibitors from Singapore, South Korea, Japan, Italy and other countries participated, which brought more international opportunities for Chinese glass manufacturing enterprises.
The "2016 The First Session of The Third Member of Conference & China Glass Innovation and Development Forum" which was held by Guangdong Glass Chamber of Commerce and Guangzhou RuiHong Exhibition Service Co.,Ltd was held in conjunction with the event. During the conference, the industry magnates like China Glass Holdings Limited, CSG Holding Co., Ltd., KIBING GLASS, TAIWANGLASS, Sunglas Glass Co., Ltd., South Bright Glass, AVIC SANXIN, NORTH GLASS, Beijing MGM Glass Machinery Co., Ltd., China Glass Network, JINGLASS, TOYO etc got together to discuss innovation and industry developments.
93% of the exhibitors expressed satisfaction with the popularity and results of the fair, more than 80% of the exhibitors made it clear that would participate next year with a larger booth, and glass industry insiders said the Southern China market was particularly eager for a professional glass industry exhibition as a platform for the exchange of the industry. Exhibition Category:
Glass products: Architectural and decorative glass, automotive glass, industrial glass, electronic glass , art glass, ware glass, special glass, new energy glass, special glass, new energy, energy saving glass doors and windows, glass accessories ,etc.
Glass equipment and materials:
glass deep processing machinery, glass production lines, glass cutting tools and glass abrasives, glass production technology and equipment, instrumentation and testing device, raw materials, refractory and various auxiliary materials, etc.
For more information visit http://en.chinaglasstecexpo.com/