Refillable bottles are currently being used by seven breweries within the state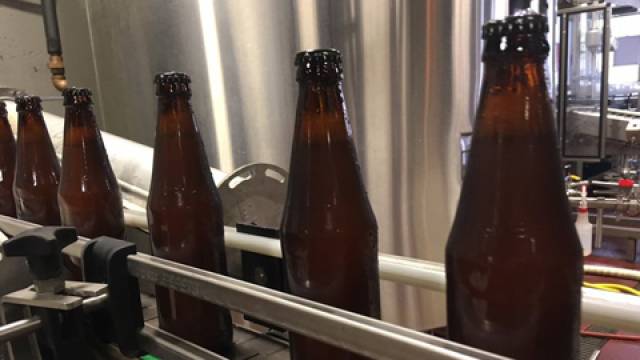 Oregon launches first state-wide refillable bottle system in the U.S.A.
Thousands of thicker, heavier beer bottles are popping up on store shelves across Oregon as part of the first state-wide refillable bottle system in the country, and supporters are hoping it might catch on in other states.
It's an important milestone for Double Mountain Brewery founder Matt Swihart. After six years of the Hood River brewery being the only one in Oregon running a refillable bottle system, Double Mountain finally has company.
"I felt like Don Quixote a little bit, just kind of racing uphill at windmills," Swihart said. "I was called literally crazy and insane for even attempting it, and fellow brewers were speculating that it wouldn't work."
The system he started using had limited success. He bought refillable bottles from Canada and asked customers to return them, but he was only getting 15 to 20 percent of those bottles back to be cleaned and refilled. Despite the low return rate, he stuck with the plan because he knew any bottles that came back would cut carbon emissions. They wouldn't need to be crushed in the recycling system and reheated into new bottles.
"Anything we get back and clean saves us money down the road, and of course is a more responsible environmental package," Swihart said. "Frankly it's just the right thing to do."
Swihart said what he really needed was a better system of returning the bottles to his brewery, and now he has it. The new system came along with a new bottle developed by the Oregon Beverage Recycling Coope...
expand