Products with impact-resistant glass use a polymer interlayer between two sheets of glass to keep window panes together when one pane is shattered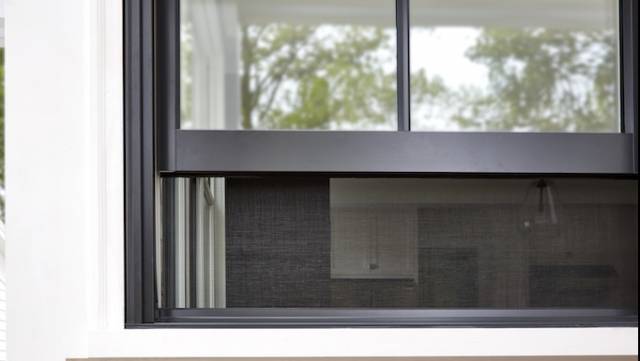 Pella Windows help bring comfort in severe weather
Regardless of which area of the country you call home, some form of severe weather can impact your life. Be it from heavy thunderstorms, hail, winds or extreme heat, it's important to and keep your home protected and free from damage. Are you confident that your windows will help defend you from whatever severe weather comes your way? Pella offers a selection of options to help you and your home stay comfortable with whatever Mother Nature throws your way.
Impact Resistance
Products with impact-resistant glass, including Pella's HurricaneShield® replacement windows and patio doors, are made with exceptionally resistant glass. A polymer interlayer between two sheets of glass helps to keep window panes together when one pane is shattered, making it harder to break through the window completely. These windows can even withstand damage from wind, water or hail and can even face the impact of a 2-by-4 traveling at 50 feet per second!
HurricaneShield windows are tested using industrywide impact-resistance standards and are built to maintain your home's structure and stability during strong weather. Impact-resistant windows like HurricaneShield also decrease the need for storm shutters. So not only will you be protected when the weather turns rough, but you'll also gain peace of mind knowing your windows are more safe and secure even when you are away.
Performance Against More Than Storms
While impact-resistant glass helps to guard against high winds and flying debris, t...
expand