Through its acquisition of Soliver NV, AGP will pave the way to expand its eGlass value proposition into Europe, leveraging Soliver's European heritage and long-term customer relationships in the region. This move also represents a key step towards becoming the premier global leader in designing and manufacturing high-tech automotive glazing.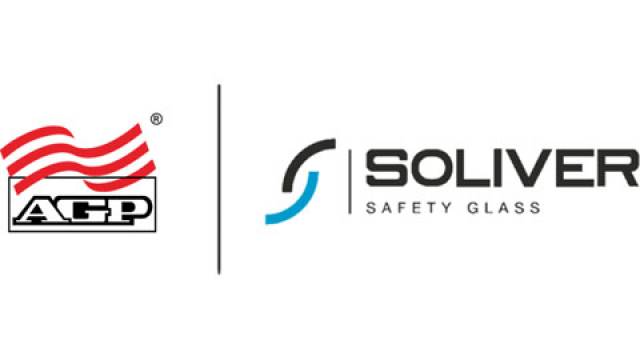 AGP has announced the acquisition of Soliver NV
AGP, a high-tech speciality glass designer and manufacturer, has announced the acquisition of Soliver NV, a European automotive glazing manufacturer with over 65 years of solid product and brand reputation. Soliver offers high-quality tempered and laminated glazing for high-end automobiles, as well as windshield solutions for trucks.
AGP's glazing heritage started in Berlin, with the Mannheim family´s first glass company. After 100 years and a clear vision to become a leader in speciality glass, AGP's core eGlass technologies have responded to the rising demand in electrification, connectivity, shared mobility and autonomous driving, acting as an enabler of future mobility trends. The integration of Soliver into the AGP Group will strengthen the AGP eGlass value proposition and will be a game changer in a fast-evolving industry.
"We are very excited to build upon Soliver's great experience and track-record to take high-tech glazing to the next level, enabling our customer's product development with innovation, agility and flexibility. We believe both companies' customers will immediately benefit from our new investments aligned with mobility trends," said Arturo Mannheim, CEO of AGP Group.
As part of the Group´s expansion plan, and following a minority investment by Goldman Sachs Private Capital Investing, AGP is also launching a Tech & Innovation Center in the district of Aachen, Germany in 2018. With both the Belgium plant and German Tech Center only a few hours...
expand