OROShazaGLAS' latest investment isa LiSEC laminating plant, which is able to process sheets with a size of up to 5,100 x 2,600mm and a thickness up to 100mm.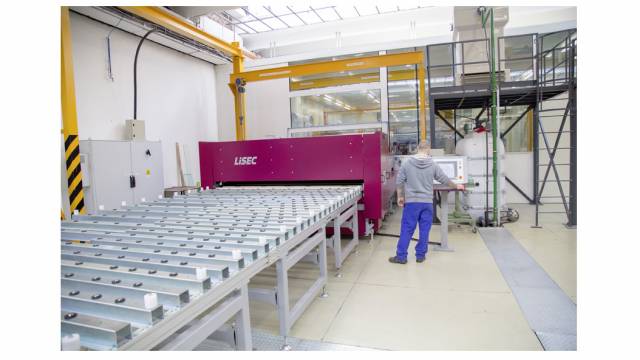 OROShazaGLAS' latest investment is a LiSEC laminating plant
OROShazaGLAS Kft. is a flat glass processor in 100% Hungarian property, which is on a growth course. Located 20 km from the Rumanian border, approximately 170 employees process high-class flat glass to unique end products. In addition, the company has a technical office and an assembly team in Budapest. Founded in 1995 (roots are going back to 1974), the company generates a yearly turnover of EUR 12 million. 70% of the products are exported.
OROShazaGLAS deals with three customer segments: The first one is automotive (windows and doors for trains, trams, tractors and cabin manufacturers), the second customer segment are industrial applications (glass solutions for household appliances, elevators, fridges, etc.) and the third one is façade engineering (production and installation). "The next two years seem to be highly promising," says General Director Istvan Toth. "There are many construction projects in the segments office and public buildings authorized or rather in realization. Approximately half a million square meters, a real boost for our business."
OROShazaGLAS has been an important LiSEC customer at the Hungarian market for a long time – the company sees LiSEC as strategical partner for insulating glass production and laminating technology. In operation are two cutting tables (one even for laminated glass) and three insulating glass lines from LiSEC. A fourth new insulating glass line for the production of jumbo insulating glass elements is being planned.
OR...
expand