XPAR Vision was recently chosen by Vidroporto for the installation of the latest generation XPAR IR-D double camera system at the hot end.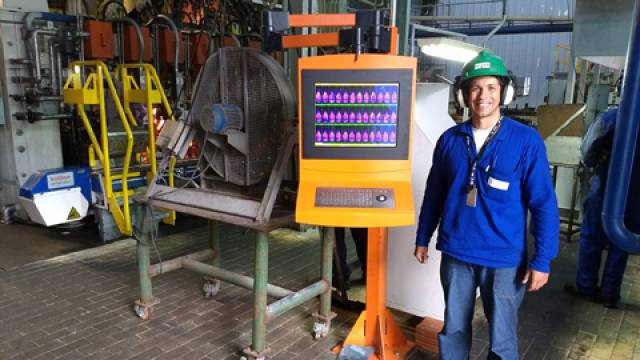 Vidroporto has a new hot end inspection partner - XPAR Vision
Vidroporto, the Porto Ferreira (SP) glass manufacturer, has chosen XPAR Vision as its new hot end inspection partner, with the installation of the latest generation XPAR IR-D double camera system. The system was recently installed, together with the inauguration of a new 12 section triple IS machine. After extensive training of staff by XPAR Vision consultants, it now provides a valuable tool in optimizing the glass production process.
With quality and performance level mainly being determined at the Hot End, the IR-D is an objective analysis and measurement tool, capable to detect differences in these aspects of the forming process. The IR-D system is an invaluable tool for process monitoring, relating defects detected automatically to cavity of origin and using indicators or related trends at one or more zones in the bottle and ware spacing & positioning, resulting in effective machine monitoring. IR-D also allows for effective root cause analysis and for process improvements in transport, job change, swabbing, maintenance and mould designs. XPAR Vision systems have been in use in the Brazilian glass industry for over a decade now and with Vidroporto, yet another important regional producer is added to the ever growing client list.
According to Edson Rossi, president director of Vidroporto Embalagens: "Vidroporto is always looking to supply its clients with the highest possible quality products and we could not be happier with the performance of the XPAR equipment."
Pau...
expand