Thermoseal's Thermobar Interbar now comes in new sizes to suit warm edge windows incorporating a multipane window system.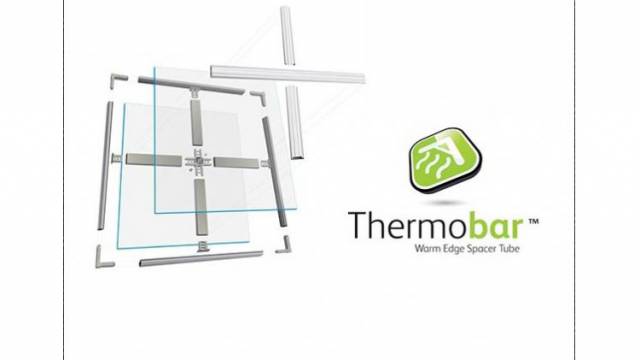 Thermobar Interbar from Thermoseal now has new sizes
Thermoseal Group, the UK's leading manufacturer and supplier of warm edge spacer systems and over 2,000 insulated glass (IG) components, has introduced new sizes of its Thermobar Interbar to suit warm edge windows incorporating a multipane window system with a 25mm surface mount Georgian bar.
Available to order now, new sizes of Thermobar Interbar (Muntin) include 11.5x22mm and 15.5x22mm Interbar and fittings in black, white and grey. The Thermobar Interbar range also includes: 6x18mm; 11.5x18mm; 15.5x18mm. All fittings are colour-matched to the highest performance Thermobar Warm Spacer range, but are compatible with all warm edge spacer systems.
"We are committed to our customers and seek to provide real solutions to industry problems," says Samantha Hill, Head of Marketing and Communications, "Offering a more energy efficient alternative to aluminium is currently important in Europe where there is a U-value penalty on windows fitted with Georgian bar and multipane window systems using duplex fittings or Interbar (Muntin). In the anticipation that U-value penalties may also be applied to UK Window Energy Ratings (WERs), our Technical Centre and production team have been working to expand the Thermobar Interbar range which is made with high-performance engineering plastic similar to that used for our Thermobar Warm Edge Spacers. Our warm edge multipane window products will help our customers to minimize any penalties."
Thermobar Warm Edge Spacers and all accessories ar...
expand