VDMA member companies will be at glasstec with their solutions to meet the challenges of digitisation and increasingly networked production.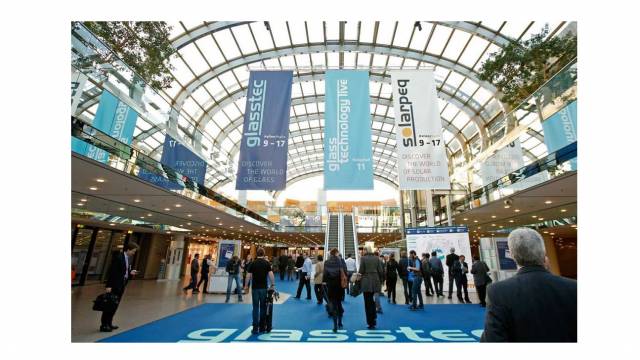 VDMA member companies will present their machinery and software for "smart" glass processing
VDMA member companies will be attending the world's largest glass-industry trade fair to show their customers how to meet the challenges of digitisation and increasingly networked production. After all, glass has become "smart" and is taking on functions that can only be implemented with similarly intelligent production processes. Flexibility and efficiency will be the key factors in the factories of the future. This will affect the entire value-adding chain, even beyond a company's own production site and local branch office.
Digitising production means having to collect, store and process large volumes of data. How can customers capitalise on this? That's a topic Grenzebach has tackled, developing an IIoT platform that can optimise all manufacturing procedures, including those relating to storage and shipping. This it done by integrating and connecting the various systems and tools of all the participating manufacturers and suppliers.
Roland Jenning, Grenzebach's Head of Innovation, says the platform benefits customers because it gives them a basis on which to optimise their processes and procedures continually. The system doesn't only operate locally. It can also use cloud applications.
Connectivity, modularity, data management and data analysis are the key features of this platform. Individual apps provide support with the different tasks. These already include alerts when errors arise, servicing and maintenance, controlling internal logistics and the collection ...
expand