Iran Glass, the business-to-business event dedicated to technologies and solutions for glass processing, will take place today and tomorrow.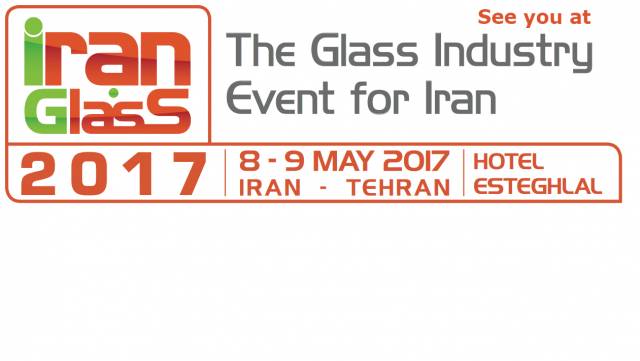 Iran Glass 2017: today the event opening
Iran Glass will be held today and tomorrow (8-9 May) at the Parsian International Esteghlal Hotel in Tehran. 30 companies – leading
suppliers of machinery and technological solutions – coming from Austria, Belgium, China, Finland, Germany, Italy, Portugal and UK, will be pleased to meet managers, technicians and other sector professionals from glassworks in Iran.
At Iran Glass all eyes on technologies and equiments for production and processing of hollow glass and flat glass. Areas of application: glass, building, beverage, automotive, pharmaceutical, cosmetics.
Today the event will also feature the following company workshop programme:
- 11:00 – 11:15: Introduction on glass quality control (AYROX)
- 11:20 – 11:35: How to improve your production quality with "Surface inspection Systems" (ISRA VISION)
- 11:40 – 11:55: New production trends: modular CNC units (NEPTUN)
- 12:00 – 12:15: TYROLIT Premium grinding tools since 1919 (TYROLIT VINCENT)
- 14:30 – 14:45: S.I.G.MA. bonded high alumina A 95 V: the best alternative to fused cast α-β alumina for all glass contact applications for operating temperatures up to 1300°C (S.I.G.MA. GROUP)
- 14:50 – 15:05: Laser filament cutting (iPROTec)
- 15:10 – 15:25: Ori Mould: Better moulds, Better glass (ORI MOULD TECHNOLOGY)
- 15:30 – 15:45: Vidromecanica – thermal treatment for the glass industry (VIDROMECANICA LDA.)
Visiting is free of charge, the visitor registration is also open during the event. If you are interested ...
expand