New Fire-rated, Forced Entry and Bullet-resistant Glass Helps Meet Demand for Safer Schools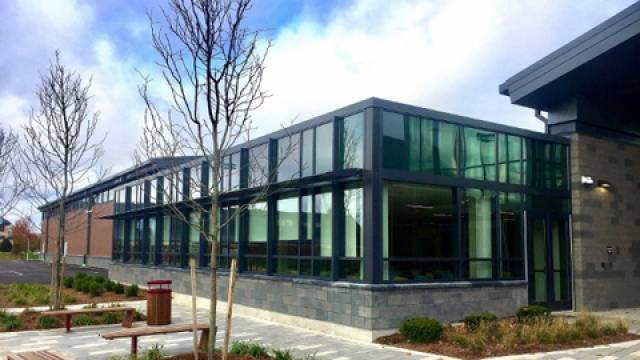 TGP and LTI Join Forces to Offer Pilkington Pyrostop® Laminated to School Guard Glass®
To expand security glazing options in fire conditions, Technical Glass Products (TGP), a brand of Allegion, and The LTI Group are now working together to offer Pilkington Pyrostop® laminated to School Guard Glass®. The fire-rated, forced entry and bullet-resistant transparent wall panel is designed to help delay intruders while maintaining a high level of fire and life safety in schools and education facilities. It is fire-rated for up to 120 minutes, offers a Level III bullet-resistance rating and withstands 12+ minute forced entry attacks in compliant doors and frames.

"Recent school tragedies have reinforced the need for more secure education facilities, leading to an increase in forced entry and bullet-resistant glazing. A challenge is many of these products don't protect against the spread of fire, which building codes require in areas of egress," said Devin Bowman, vice president of sales at TGP. "By joining forces with LTI, we were able to combine two products with a proven track record and create a reliable fire-rated glass and security door solution for education facility design teams."

"Pilkington Pyrostop with School Guard Glass is an important step towards safer schools," adds Jeff Besse, president of LTI Smart Glass. "It provides critical defense against fire. During an intruder attack, it gives students and staff the upper hand by taking away the element of surprise at access points and delaying ingress. Fire doors can now be as prepared for an intrude...
expand