Companies jointly win Best Machinery Company during the National Fenestration Awards.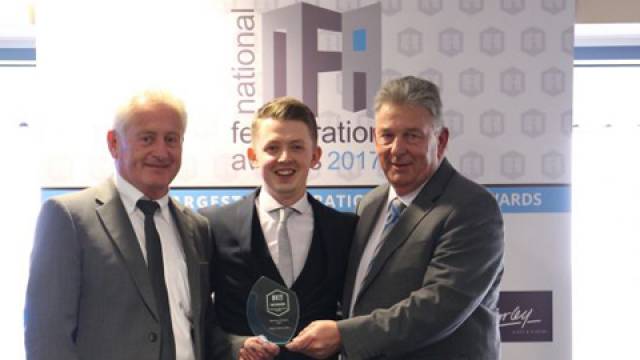 Bystronic UK and Hegla UK win FNA award
The combined successes of the Bystronic glass and HEGLA Preferred Partnership in the UK was acknowledged at the National Fenestration Awards (NFA) in Doncaster, England with the presentation of the Best Machinery Company Accolade. The Independent Industry Awards event recognised innovation and service to the sector in the glass and glass processing industry across the UK.

Managing directors Steve Goble and Steve Powell celebrated with members of both teams, with acknowledgments to the skills and experience of their collaboration. Nominated and voted for by key figures in the sector, this accolade brings together the best of both worlds, and both managing directors believe there is great faith in the products and customer support in relation to their companies.

With the National Fenestration Awards being industry led, this award has demonstrated that the reputation of both companies has been judged in a fair and open way.

Steve Goble, managing director of HEGLA UK Ltd, commented, "As awards go, this is the one we wanted to win. It exemplifies the high standards set by both Bystronic glass and HEGLA with both teams committed to customer satisfaction, which has been acknowledged overall by the industry and it is considered a hard-won victory. That is quite an achievement."

Steve Powell, managing director for Bystronic glass UK, said, "After such a positive year this is great recognition from our industry colleagues. It's really encouraging to know that our commitment has been a...
expand