Researchers are presently working on a solution to the shorter operating life of organics solar modules compared to silicon solar cells. They are, in fact, using flexible glass as a carrier substrate, which is already being employed in electronic devices to some extent.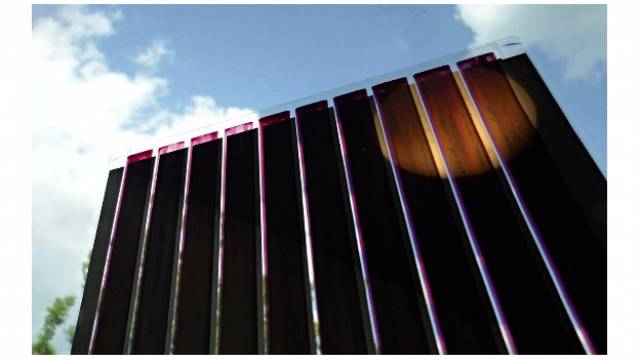 Organic photovoltaics printed on ultra-thin glass
Organic solar modules have advantages over silicon solar cells. However, one critical problem is their shorter operating life. Researchers are working on a promising solution: they are using flexible glass as a carrier substrate that better protects the components.
This approach is already being employed in electronic devices to some extent today: organic photovoltaics (OPVs) are embedded in film. These OPVs are a promising alternative to silicon-based solar cells. The materials can also be processed at atmospheric pressure. However, the main advantage is the modules can be manufactured using printing technology – this is faster and more efficient that the involved processes necessary for fabrication of inorganic components. A flexible type of substrate material is necessary for fabrication that uses a printing process. Polymer films that have certain serious disadvantages have been employed up to now. The films are somewhat permeable to humidity and oxygen. Both of these attack the sensitive solar modules and significantly reduce their operating life. Up to now, substrates with barrier layers have protected the OPV modules, depending on the application. For higher processing temperatures and longer operating life, different carrier substrates must be used.
Researchers of the Fraunhofer Institute for Applied Polymer Research IAP in Potsdam, Germany, are working with a new carrier material at present. They are embedding the solar modules in a thin layer of glass. "Glass is not...
expand