AMETEK Land will showcase its award-winning, real-time, in-furnace thermal imaging Near Infrared Borescope (NIR-B) Glass with its pneumatic auto-retract system at glasstec 2018, 23-26 October, on Stand E52 in Hall 14.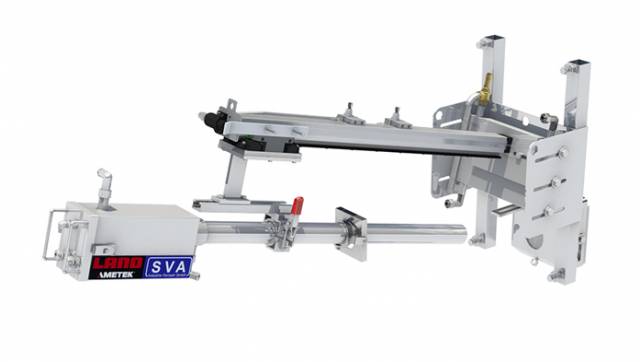 AMETEK Land will be at glasstec exhibiting the NIR-B Glass
NIR-B Glass is renowned for providing accurate profiling of glass furnaces and increasing capacity by optimising temperatures in glass melt tanks. It is an essential part of maintaining high-quality glass production and extending the campaign life of a furnace. Data from the NIR-B is used to improve response times, and then to identify and troubleshoot furnace operations to improve yield and to achieve higher pull and lower specific energy. For glass producers, this results in increased asset life and improved furnace optimisation.
That was the case for Encirc, a leading glass manufacturer, which implemented an NIR-B Glass at its glass production plant in Cheshire, UK. The instillation resulted in a record pull rate with lower specific energy on an asset that was then approaching a major repair.
The NIR-B Glass with its new housing and pneumatic auto-retract system, developed by furnace monitoring system manufacturer SVA Industrie Fernseh (SVA), will be on display at the AMETEK Land stand at glasstec 2018. The system works by instantaneously retracting the instrument from the furnace wall in the event of failure. The system retracts following a variety of failures, including air purge, water cooling and mains power, and if there is an over-temperature condition detected at the borescope tip.
Mark Bennett, Glass Sector Lead at AMETEK Land comments, "We have made some significant innovations in the last 12 months and have delivered excellent furnace optimisation and emissions r...
expand