Vision Systems and AGC are improving the passenger experience on trains with electronically dimmable windows using Research Frontiers SPD-SmartGlass technology.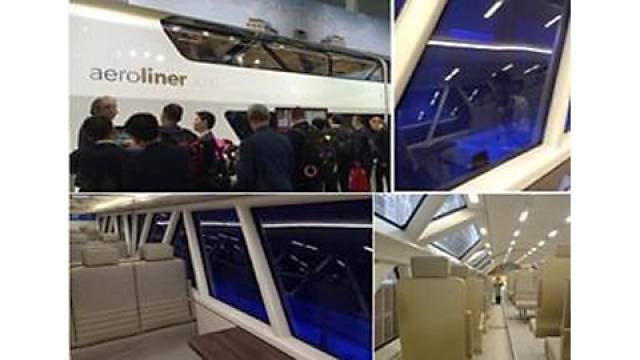 A new generation of SPD-SmartGlass Passenger Window solutions are being launched at Innotrans 2018
At the recent Research Frontiers quarterly conference call, President and CEO Joe Harary remarked; "Trains can be our second-biggest market in the next few years… train cars with our technology are well along with their performance testing on the rails.... new trains are being built as we speak using our SPD-SmartGlass in them."

This week's InnoTrans trade show in Berlin (18 to 21 September), the leading international trade fair for transport technology, illustrates the growth of SPD-SmartGlass in the rail industry, with solutions that improve the passenger experience and benefit train operators. Train manufacturers, operators, and train window suppliers primarily in Europe and Asia have all been working with Research Frontiers' patented SPD-SmartGlass technology which allows passengers and crews, at the touch of a button, to change the tint of the windows on a train. The windows also interface with climate control systems for automated control. This technology enables control and management of heat, light and glare coming into railway cars to make train cars more comfortable, safer, quieter, and more energy efficient. By using SPD-SmartGlass technology, passengers and crews can "tune" the amount of light coming into the train to preserve and enhance views and reduce unwanted glare.

AGC, and Vision Systems, both licensees of Research Frontiers, launched their respective latest generations of SPD-SmartGlass EDWs for the rail industry. These "smart windows" control ...
expand