The new Vitrum website is live with entirely updated contents and navigability.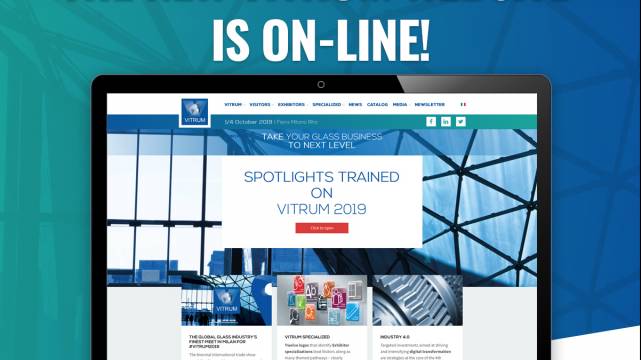 Vitrum gears up for 2019 with revamped online experience
The website makeover for Vitrum, the international trade show specialized in machinery, equipment and systems for flat and hollow glass and in glass and processed products for industry, is up and running and ready to be explored at
https://www.vitrum-milano.com/en/
. The new layout and graphic design offer the ultimate user-friendly experience thanks to an entirely updated information and communication format.
Designed with the utmost usability of contents and information in mind,
www.vitrum-milano.com
was completely revamped to meet the needs of exhibitors and trade professionals.
Vitrum President Dino Zandonella Necca stated, "With the user experience clearly in mind, the updating goals we set for ourselves were to offer a streamlined, easy-to-navigate tool for everyone interested in participating in Vitrum – exhibitors and industry professionals – and to speed up and highlight the services and opportunities available from the show, ensuring ongoing, timely updates on Vitrum and on the products that can be found there.
"We also focused on integrating the contents with those provided by the exhibitors, so as to increase their visibility and allow visitors improved access, in the months leading up to the show, to what they can expect to see at Vitrum. These features will allow our exhibitors to promote their latest innovations and inform industry professionals about their products even before the doors to the pavilions open. In other words, a site that becomes a reliab...
expand