Saint-Gobain has issued an invitation to meet company glazing experts at the Innovation Centre in central London for a seminar entitled "Innovations in Saint-Gobain Glass".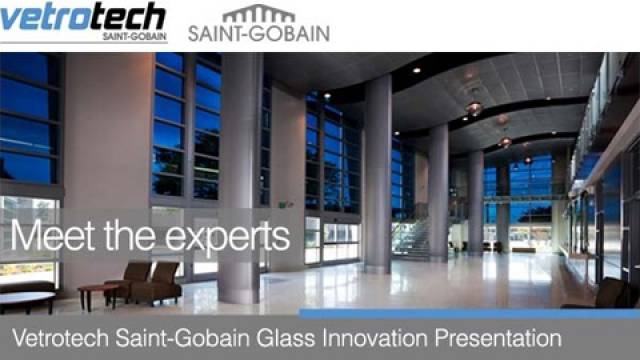 Saint-Gobain invitation to meet the experts in London
Taking place at the Innovation Centre, 95 Great Portland Street, from 4.30 pm to 7pm on Thursday 18th December, the event is a collaboration between Vetrotech Saint-Gobain, Glass Solutions, Saint-Gobain Glass and Sage Glass it will showcase the firm's most recent developments from advanced coatings to its new range of high security glass.
This is a rare opportunity to meet Saint-Gobain Glass experts in conjunction with specialist installation and framing manufacturers (timber and steel).
Products on show will include: Fire Resistant Glass, new High Security Glass portfolio and Electrochromic Glass. To register your interest please visit www.saint-gobain.co.uk/innovation-centre/events.aspx or email sara.brittain@saint-gobain.com
See more at: http://specificationonline.co.uk/news-article/7659/meet-the-experts-saint-gobain#sthash.YCngXeRR.dpuf