Cristaleria Reina was founded in 1991 as a glass and wood business, moving to work only with the glass sector in 2004. And since 2002, this Spanish family company has been a regular client of LiSEC – for machines and software.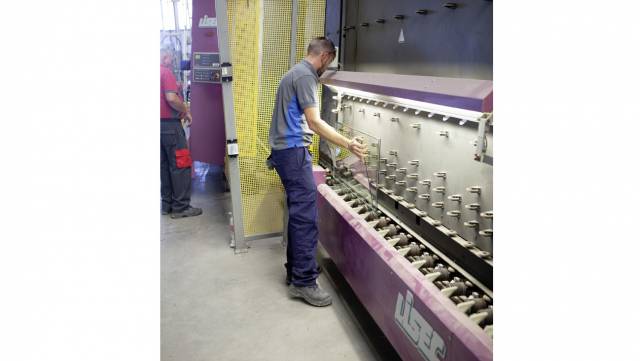 The cooperation between LiSEC and Cristaleria Reina started in 2002
nterpersonal relationships and a close proximity to customers – these are Cristaleria Reina's success factors. Over time the company developed from a little wood workshop into one of the most important enterprises of the Andalusian glass industry. Since 2002, the Spanish family company located in Montellano, close to Sevilla, belongs to LiSEC's customer base.
Ildefonso Reina Coca, father of the current owner Ildefonso Reina, started in the wood and glass industry as a one-man-company in 1958. When Reina Coca founded Cristaleria Reina in the year 1991, glass and wood each represented 50% of the business. One year later his son Ildefonso Reina took over. He has been working in the company since he was 16 years old. As the glass business got more and more important and developed better than the wood business, Cristaleria Reina decided in 2004 to focus exclusively on this sector. Soon the incoming orders exceeded the capacity of the production space. In 2009, the company moved from Villamartin to Montellano, where their property amounts to 80,000m2.
The cooperation between LiSEC and Cristaleria Reina started in 2002, when they invested in a desiccant filling machine. The second investment was an automatic sealing plant. This machine was added to an already existing IG-line of another supplier. Soon, this one was replaced by a LiSEC product, a 3x2m IG-line. A bending machine, intelligent warehouse with 100 positions, PKL, two six-meter-long cutting tables and a 5x3m KSR incl...
expand