The company needed a new RC350 furnace assembled and running in just three weeks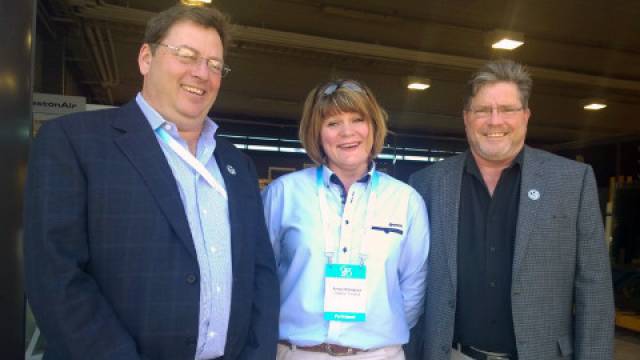 Kensington Glass Arts creates daunting challenge for Glaston
Celebrating 40 years in business, Kensington Glass Arts decided to upgrade its old Tamglass furnace to Glaston's RC350. The deal-clinching factor was Glaston's agreement to get the new furnace installed, commissioned and running saleable tempered glass in just three weeks.
Kensington Glass Arts began as an art glass studio in Washington DC, engaged in stained glass and glass etching. With a shift in economic conditions in the early 90s, the company moved into installation work and then gradually became established in glazing for commercial office interiors.
Today, under CEO David Stones's direction, Kensington Glass Arts has grown to become a leading fabricator and installer of high-end interior architectural glass, leaving stained glass and etching in the company's past. A more recent step in the company's development came when it started tempering glass in house.
"Instead of buying new equipment, we got a used Tamglass along with new CNC and polishing equipment in 2002. After using the old furnace for 15 years, it was a clear priority on our list to upgrade," David explained. "The market has improved over the past five years. So, we have had our eyes set on upgrading how we fabricate glass, as this area offers us the biggest growth potential."
David had been tracking manufacturers of tempering furnaces for a number of years and visited the top international glass shows.
"I like how Glaston presents themselves. They're nice people. We've kept in touch over the y...
expand