Swarovski Kristallwelten (Swarovski Crystal Worlds), one of Austria's most popular attractions, is celebrating the 120th anniversary of Swarovski and its own 20th anniversary with an extensive upgrade and expansion.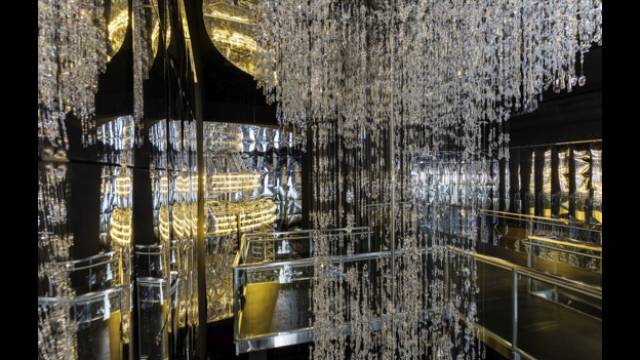 Swarovski Crystal Worlds is now larger and more fascinating than ever
Swarovski Crystal Worlds recently reopened its gates to the public and is larger and more fascinating than ever. Artists and designers from all over the world, as well as renowned architects, have created an expansive park landscape on 7.5 hectares, with unique installations and new buildings. Five of the Chambers of Wonder inside the Giant were also redesigned.
The crowning glory of the new garden is the Crystal Cloud, designed by the American-French duo CAO PERROT (Andy Cao and Xavier Perrot). The mystical masterpiece occupies 1,400 square meters and consists of some 800,000 hand-mounted Swarovski crystals, floating above a black Mirror Pool.
The unique four-level play tower, designed by the architects at Snøhetta, offers a wide variety of play experiences and a very special space for young visitors. This area – for children of any age – is complemented by the innovative open-air playground.
Daniels Café & Restaurant, likewise designed by Snøhetta, is a pavilion flooded in light. It is a highlight of the garden, offering views of the surrounding landscape, and delicious food such as homemade pastries.
The visitor arrival area was designed by general planners s_o_s architekten. Continuing the creative approach of CAO PERROT, combining art and landscape architecture they placed a white forest as a threshold to the garden and the Grand Plaza in front of it.
The Chambers of Wonder, designed along the lines of the historical Ambras Castle in Innsbruck, have fascinated the p...
expand