The mesmerising glass skyscraper features 1,120 square metres of cascading vertical garden made-up of over 35,000 plants that are watered through a drip-irrigation system.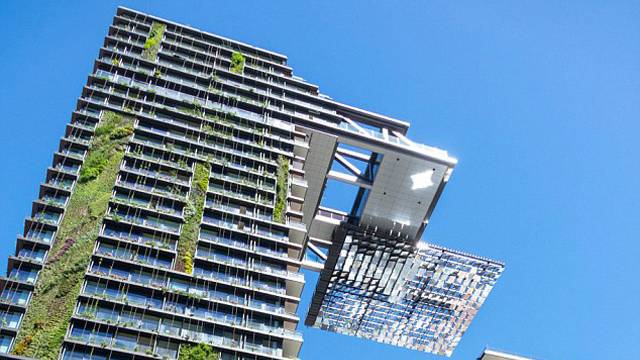 Sydney boasts world's best skyscraper
One Central Park in Sydney, Australia was selected as the Best Tall Building Worldwide from 89 entrants by Chicago organisation the Council on Tall Building and Urban Habitat (CTBUH). The building's sustainable features, which include its own water recycling plant, and power plant, left the judges in awe
The new building took the top award and was recognised as the clear winner in the Asia-Australia region category.
Antony Wood, CTBUH's executive director said the entry 'stopped me dead'.