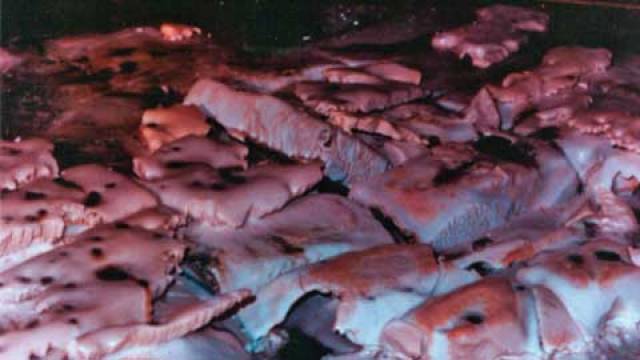 Shows the metal effects (perforated plates) on a glass furnace bottom
Introduction
Nearly all areas of the glass furnaces have undergone, over time, a change of refractory qualities because, in order to increase specific pull and improve glass quality, there has been a continuous changing in the design and in operation criteria.
This has led to the availability of increasingly efficient furnaces but, as a counterpart, also to variations of the operating conditions which have become increasingly stringent. In the 1960s, for example, glass furnaces were poorly insulated, the sidewalls were built in sillimanite and not in AZS fused cast blocks, the crowns were much closer to the glass than those of today and bubblers or electrodes were not installed at the bottom of the furnaces.
The continuous improvement of furnace design and the development of new refractory qualities have made the less resistant areas – which were often responsible for furnace breakdown – safe, but other areas, which were not at risk, have become critical.
One of these areas, which did not have even the slightest problem in the past, and is now less secure and at risk of premature destruction, is the bottom.

Operating conditions change over time
Many furnaces operating in the 1960s used fireclay blocks (42 per cent of Al2O3) for the bottom which, although of rather low quality, used to work for more than one campaign in direct contact with the glass.
The reason for this excellent performance was due to the fact that the knowledge relating to the design and operation of the gla...
expand


Download full article in PDF