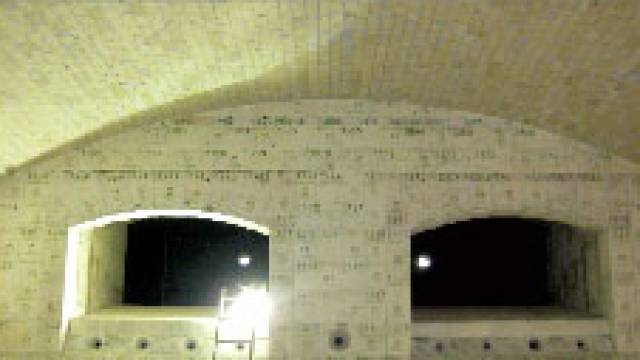 Refractories Experience was founded in 2010 by a group of businessmen and collaborators
With company offices and production unit in Montale, near Piacenza, northern Italy, the premises of Refractories Experience take up 300 square metres. The company is managed by Silvio Lo Grasso, who has both experience in management, as well as in production environments. The company also has two working partners, both with considerable experience in the rebuild of furnaces, gained directly on-site.
As its name says, company philosophy is based on experience gained in the demolition and reconstruction of refractory furnaces. Company personnel, starting right at the top with executives, and continuing down to technicians and workers, are experienced in the sector and have know how coming directly from on-site work.

The first year
In this first year of activity, the company estimates to have a turnover of about EUR 2,200,000, most of all coming from an important contract carried out for a client who works exclusively with highly specialized personnel.
The company's activities concern the demolition and following reconstruction – total or partial – of the furnaces, working with specialists with many years of experience in the sector. The company is also involved with hot work repairs as per the needs and demands of clients, regarding the reconstruction of sidewalls using 'AZS', as well as the installation of fused silica furnaces, firing, preheating and sealing of furnaces.
Potential clients of the company are located in Italy:
• Vetreria Coop. Piegarese, Piegaro (PG);
•...
expand