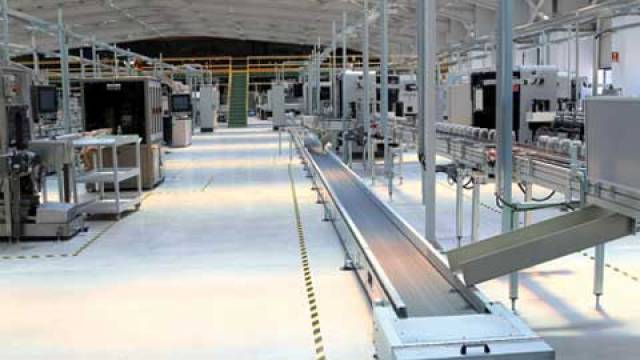 Bucher Emhart Glass: taking a fresh look at inspection with FleXinspect
The FleXinspect product family
FleXinspect M
The FleXinspect M is the newest member of the FleXinspect product family, and the most flexible. It's a fully servo-
driven rotary multi-function check inspector, originally designed to be a 'drop-in' replacement for existing inspection lines installed throughout the world. This gives users the chance to modernize their production area with only a modest investment and, in most cases, without having to modify their single-line conveying systems. However, the FleXinspect M is also an excellent choice for customers who are replacing their entire inspection areas.
FleXinspect M features full servo synchronization and high-speed operation for both round and non-round containers. Built on Bucher Emhart Glass' proven FleXinspect electronics platform, it also lets users add more inspection elements as and when they're required – for example, bringing in additional vision technologies to control finish and base quality.
A unique feature is the FleXinspect M's flexible infeed delivery, which allows the machine to be easily switched in and out of the line. In normal operation, the infeed system (a dual servo screw) extends over the existing single-line conveyor and transports the bottles from the single line on to the integrated inspection conveyor. Each container is driven directly into the star-wheel pocket at a 30º angle, giving a smooth, precise container load every time.
In bypass mode, the infeed assembly swings away from th...
expand


Download full article in PDF