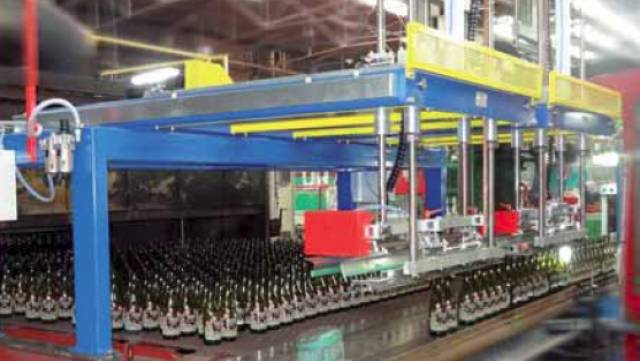 Decorating lehrs are made of modules, normally 2.0 or 2.25 metres in length
With innovative glass machinery solutions for many applications of the glass industry, equipment and systems from Vidromecanica find applications everywhere – worldwide. Whether in glass containers, tableware or technical glass, the decision for glass engineering 'made by Vidromecanica' is synonymous with safety for function and investment.

Decorating lehrs
Decorated glass articles with enamels or decals go through a thermal process where the glass and the enamel are heated in decorating lehrs. Normally, the range of temperatures for enamel vitrification is between 500°C and 650°C, depending upon paint type and features.
The decorating process inside the decorating lehr is developed as follows:
• glass heating, from room temperature up to enamel vitrification temperature, the heating speed depending upon the type of paint
to use;
• vitrification level, the time needed to anneal/vitrify the paint or decalcomania and to obtain the desired brightness;
• decrease from vitrification temperature down to annealing temperature;
• annealing level to warranty the homogenization of the glass at the annealing temperature, when necessary;
• glass annealing, slow cooling from annealing point temperature down to strain point temperature, the speed of which depends
upon the glass thickness;
• fast cooling down to room temperature, the speed of which depends upon the glass thickness.
The evacuation of the solvents present on the paint takes place throughou...
expand