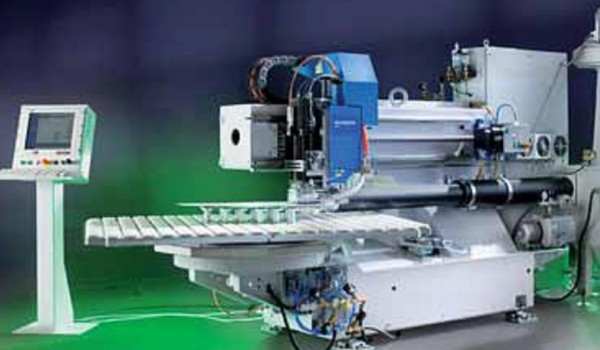 Bystronic glass: innovative module production
EDGE GRINDING OF GLASS SUBSTRATES
Cleanly ground edges of substrates are absolutely essential to ensure a smooth production process for solar modules. High edge quality free from cracks and shell defects is the only way to prevent glass breakage during the process. This is an important pre-condition for efficient and economical production since glass breakage is a relevant cost factor and always means a stoppage of the system. Whenever glass breakage occurs, the production systems must be run empty and cleaned. Then production has to be resumed again. "Grinding machines from Bystronic glass stand for the highest quality in ground glass edges. For many years the company has established a strong reputation and successful track record with machines of similar design for the automotive industry," explains
Markus Lipp, Sales Manager and Project Engineer in the Swiss Bystronic glass Technology Center. champ'speedgrind makes it possible to grind edges from a minimum finished dimension of 200 millimetres x 200 millimetres to a maximum finished dimension of 2200 millimetres x 2600 millimetres with C grind or K grind. The yield is 99.5 per cent. Thanks to a mineral cast machine bed, champ'speed series of machines are completely vibration-free and can therefore provide the greatest precision. Substrates can be ground with extremely fine tolerances of +/- 0.1 millimetres on absolutely perpendicular sides, even if the starting substrate has large deviations in the angles. As the machines ...
expand