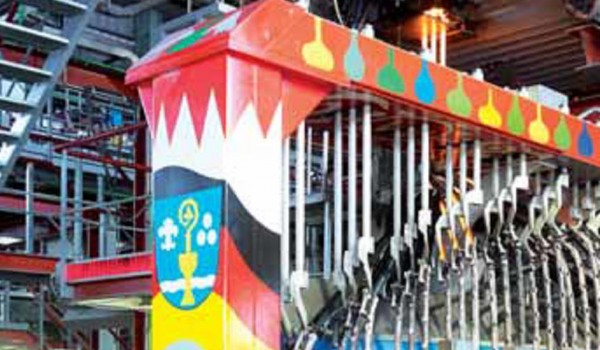 Emhart Glass: Speaking to the specialists - with perfection in mind
Glass Machinery Plants & Accessories – GMP&A
At present, the container industry is striving to find new uses and applications for glass, which also involves complex glass types and, obviously, specific machinery to deal with them. What is Emhart Glass doing to respond to these requests for inspection and quality with regards to health and safety standards too, of course?

Martin Jetter – President of Emhart Glass
In terms of container quality, the market requires a continuous improvement of the inspection technology, which we are providing with our new FleXinspect machine portfolio and our MiniLab. These product lines are offering a number of improved inspection methods, both, online and offline. But quality should not only be measured, it must be produced first. And in this regard we are continuously improving products and processes in our Research Center in Windsor, Connecticut, United States. The product launches, which we plan for 2010, will be an important step into this direction. Besides improvement of existing processes, we are also looking for completely new innovations: we will soon launch a method to significantly improve the quality of glass in terms of its properties.
With our new Hardglass technology, which is at the moment developed and tested in our Research Center, we are able to improve the strength of a container significantly, which offers new applications, and, in addition, makes glass more attractive in comparison with competitive packaging materials.
In a...
expand