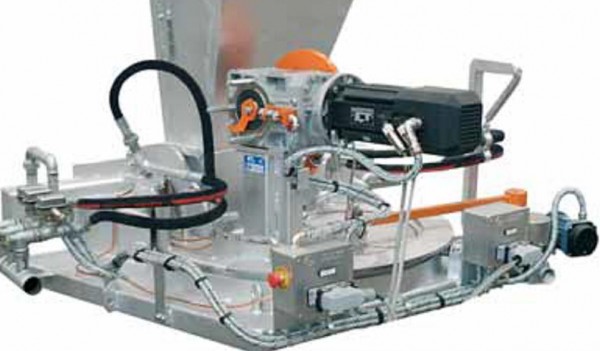 Glass Technologies: New approach to batch charging
In recent years we have been seeing continuous improvement in melting technology, thanks to the availability of better performing refractory materials and to the implementation of tools and techniques, which have led to significant results in terms of energy efficiency, emission reduction, and longer furnace life. One of the areas that has gained less benefit from the new opportunities offered by these new technologies, however, is the charging of raw materials into the melting furnace.
Considering the importance of optimizing all process phases to achieve the best results is so well known that it is surprising that the raw materials charging techniques have always been considered so little promising from this point of view, and have often remained unchanged for decades. It is worth remembering that the function of the charging machine is not only the feeding of the raw materials into the tank but also spreading them onto the glass surface in the shape of islands, which should expose a wide surface to the flame radiation and at the same time remain detached from each other, thus enabling the heat to penetrate deeply into the molten glass through the empty space between adjacent islands. It is equally important to avoid that raw materials reach the melting tank walls when entering the furnace as this contact could cause premature corrosion of the refractory material, thus shortening its life. Last but not least, it is very important that the charging machine keeps the inside...
expand