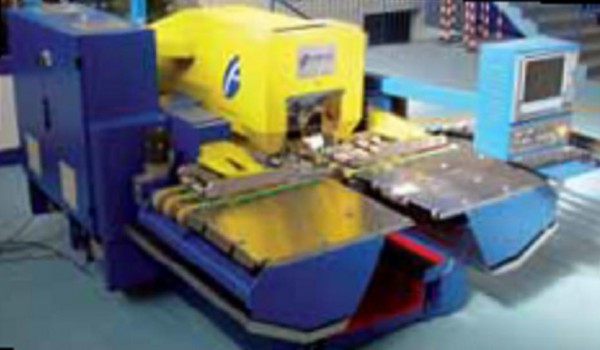 Forvet: enthusiasm and passion in machine manufacture
The most commonly asked question during the last edition of glasstec in Germany was: where do your new ideas arrive from, where do this ingeniousness in the construction of the machines, this great innovation, these punctual investments every year come from despite the crisis and the dark situation of the market?
The answer for those who know Forvet is easy: from passion! An ancient, but unshakable passion, a passion that increases despite difficulties.
"Without enthusiasm and passion nothing great has ever been achieved". To prove that the spirit of the company is motivated with passion and enthusiasm, this year at Vitrum visitors at the Forvet stand will see something really new.

NEW IN THE REAL SENSE OF THE WORD, AS NEVER SEEN BEFORE
Forvet's new machine will finally close the gap between production requirements, avoiding glass handling, improving production speeds without any effort for the machine operator. How? By blending two different principles into a single machine, just as we blend our enthusiasm with passion, to generate something really great.
If in the past years visitors were attracted to Forvet's stand by the drilling-milling-grindingpolishing solution Forvet was presenting, this year there will be an additional reason to come and see the Forvet stand.
Our most recent advert was focused on "expecting the unexpected" and this is it - for real. The technical specifications and advantages of this new equipment will be easy to discover at the show in Milan. Fo...
expand